10 Tools You Won't be Sorry to Own or Give
10 Tools You Won't be Sorry to Own or Give
As an owner of Garrett Wade I'm lucky to have access to all the tools we carry. Honestly I'm spoiled to be able to bring almost any tool home for a test drive. Many of them –especially gardening tools – take a one-way trip. Thankfully my barn can hold a lot of tools.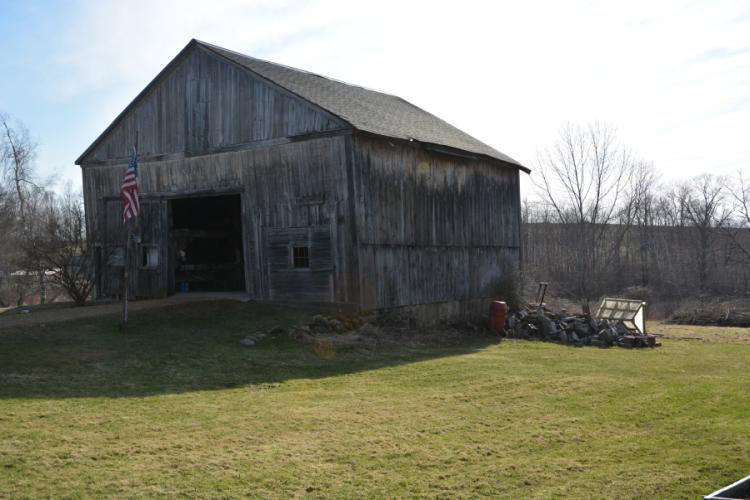 Given how many of these tools I get to use first hand I thought I'd take a crack at my top 10 tools for 2017 Holidays. I'm basing this list on the tools I can't live without right now as well as the gifts I'm giving. I hope this helps if you're feeling a bit overwhelmed. If you need more suggestions try our Gift Selector.
Craig's Top 10 Tools you Won't be Sorry to Own or Give:
Practical and Everyday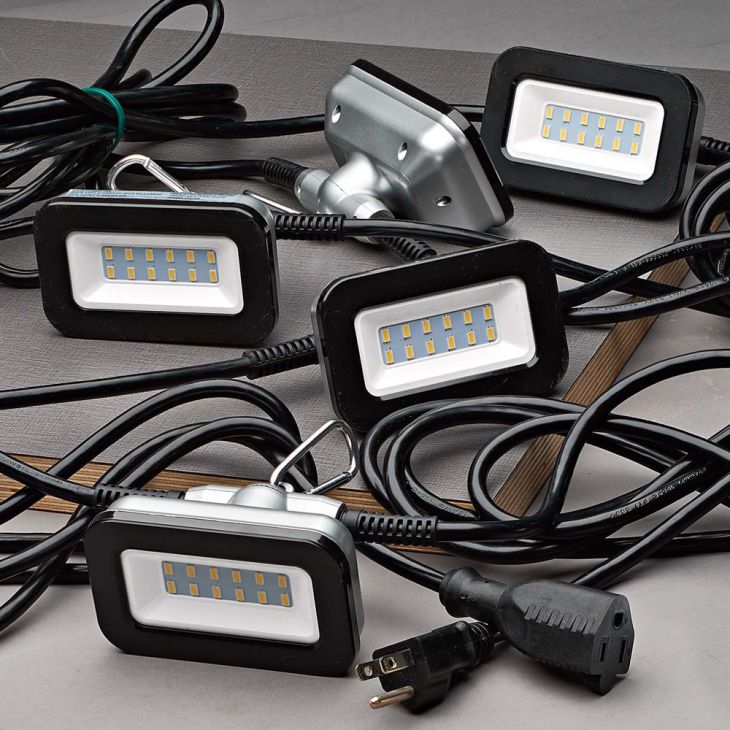 Set of Five LED "String Lamp" Work Lights
When we first added these LED lights to our offering I thought they were well made, handy things to have around but I wasn't in need. As the season changed they became indispensable. I needed to add light in my barn for early evening projects and these were ideal. They look good, throw a lot of light, last for ages, and importantly they are easy to mount, move around and don't take up floor space. Not the sexiest tool we sell, but indispensable!
For the Gardener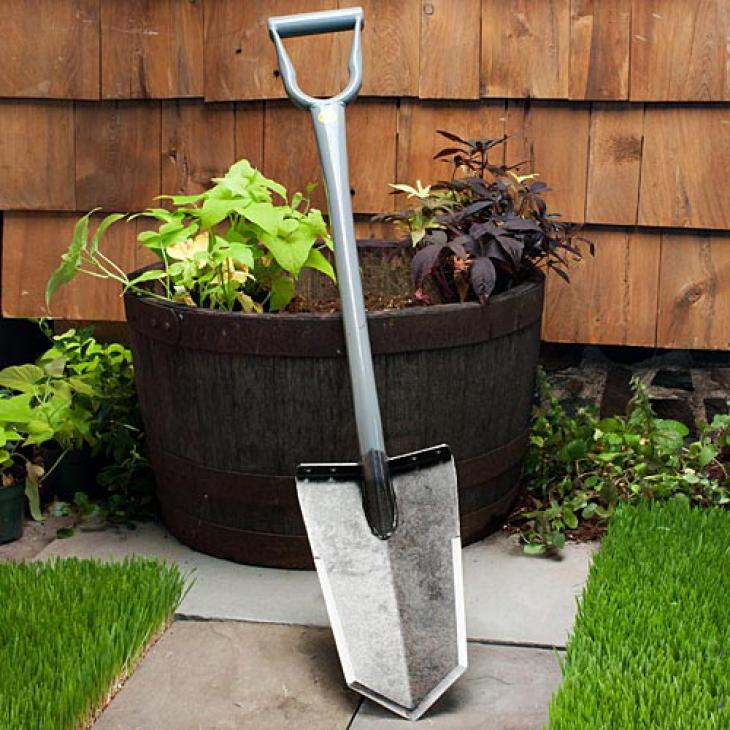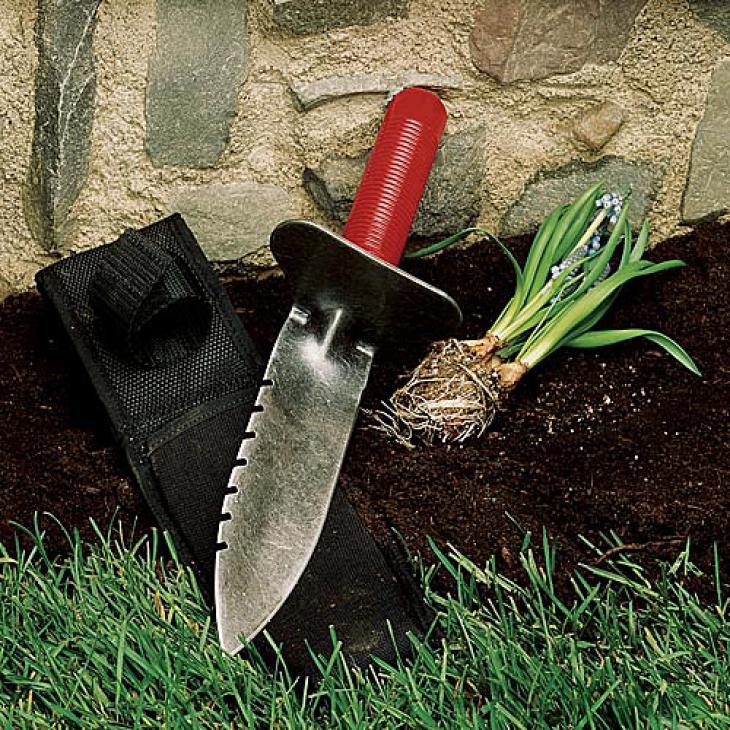 Professional Gardener's Digging Tool
In the rocky soil of the Pioneer Valley in Massachusetts this is one tool that's never far from my hand. It's called the Super-Penetration Shovel.
My other favorite for close up work is the Professional Garden Digging Tool. It was my gift last year to my mother-in-law and she loved it. They'll both last a lifetime and take a beating!
Gifts for the Crafter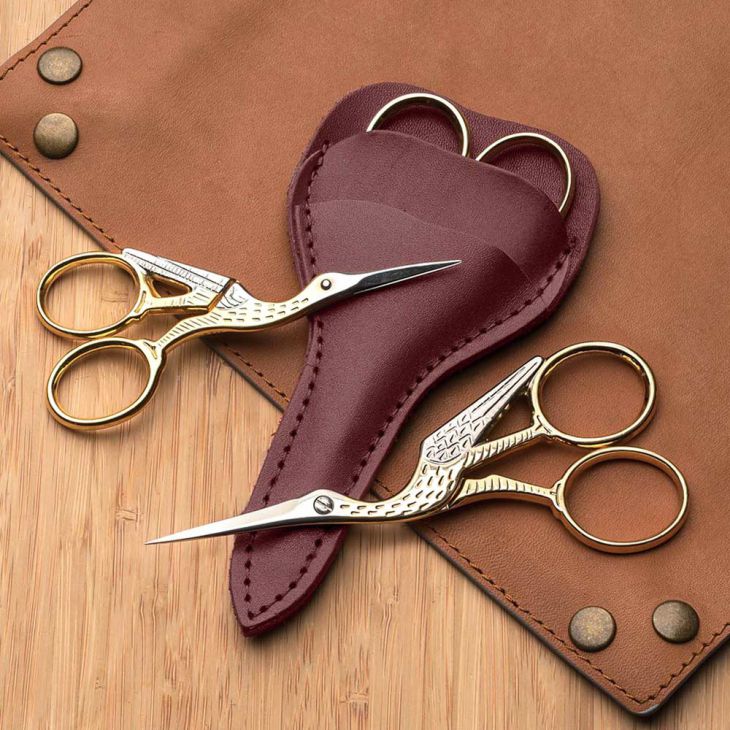 Stork Style Embroidery Scissors with Leather Case
I've found scissors to be a crowd-pleaser for that person in your life who likes to sew, cut, or quilt. For me that's my wife – spoiler alert: I'm getting her this. They are beautifully made Italian scissors that come with a super handy leather case made by a top-notch husband & wife team in France. The added bonus is they look & feel super expensive but aren't.
If you have a bigger budget this Solid Beech Storage Box with Cantilevered shelves is incredibly handy place to keep various tools and materials.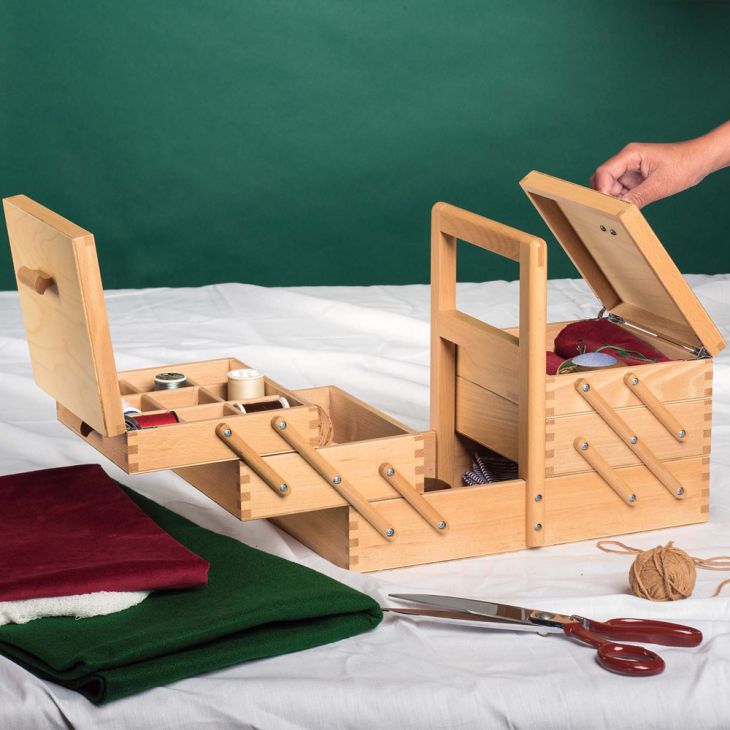 Solid Beech Cantilevered Storage Box
The Hard to Find Gift Person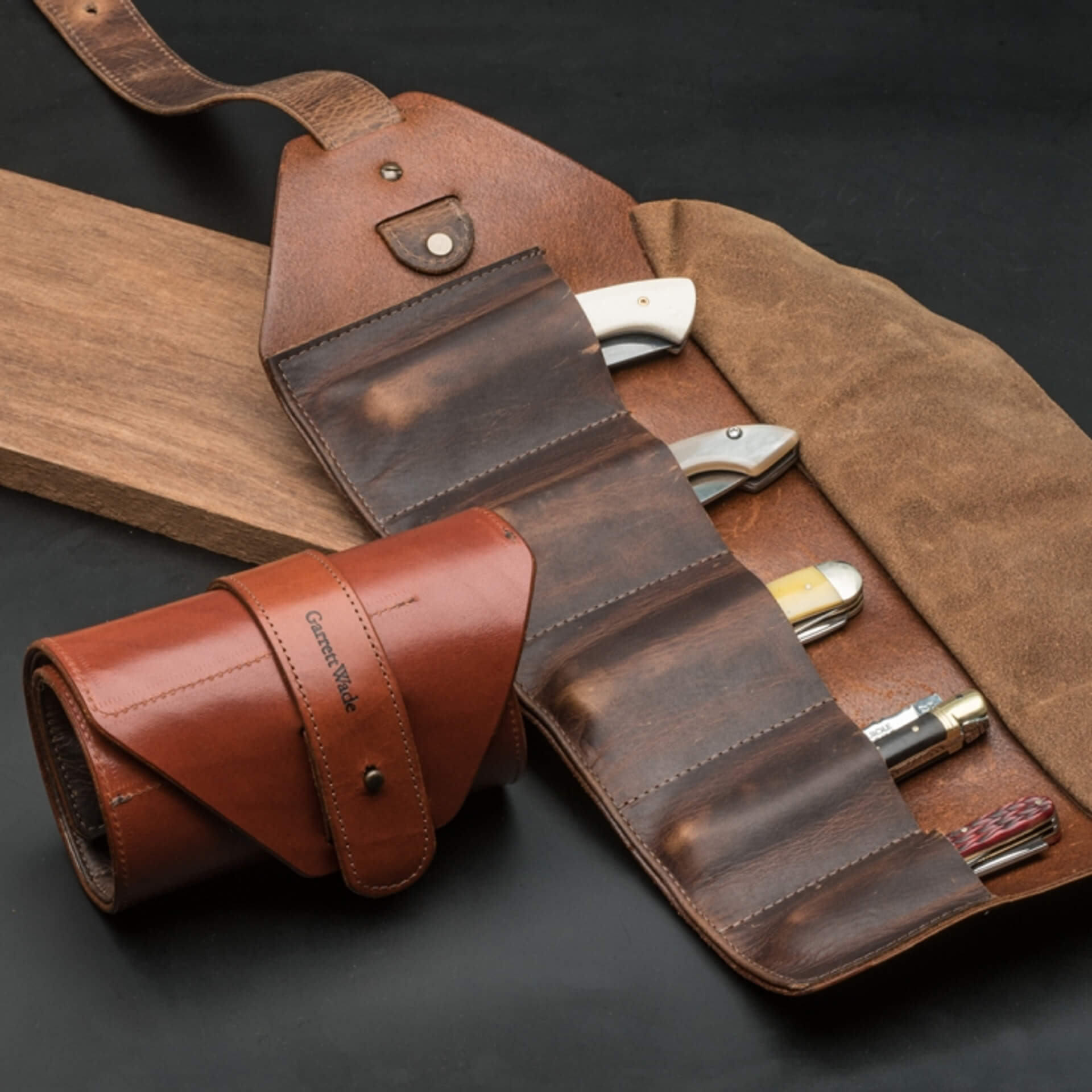 Leather Pocket Knife Tool Roll
If you're giving a gift to someone who likes to have a few really nice things, check out our 5 Pocket Knife Tool Roll. It's cut & sewn in the USA, holds 5 folders, and is made from a really rich looking leather.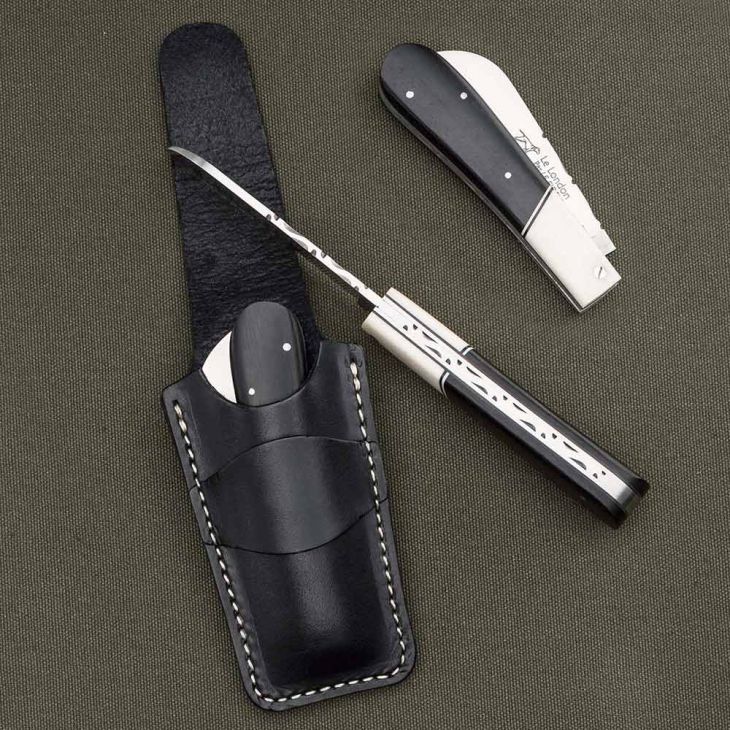 Premium Black & White Folding Knife
This year we collaborated with a multi-generational knife maker in France to produce an exceptional knife. While it's not cheap it truly is a limited edition, totally unique, high quality knife. It's called a Black & White Folding Knife. Made with Ebony & Horn grips. We made only 60 of them and each one is numbered. So once these are sold that's it.
Handy Pocket Tool
Our Brass Capsule Multi-Tools was years in the making. It's beautifully made and elegant. A true EDC multi-tool, and, at just over 3″ long and less than 3 oz., it slips easily into a pocket. No one else has it.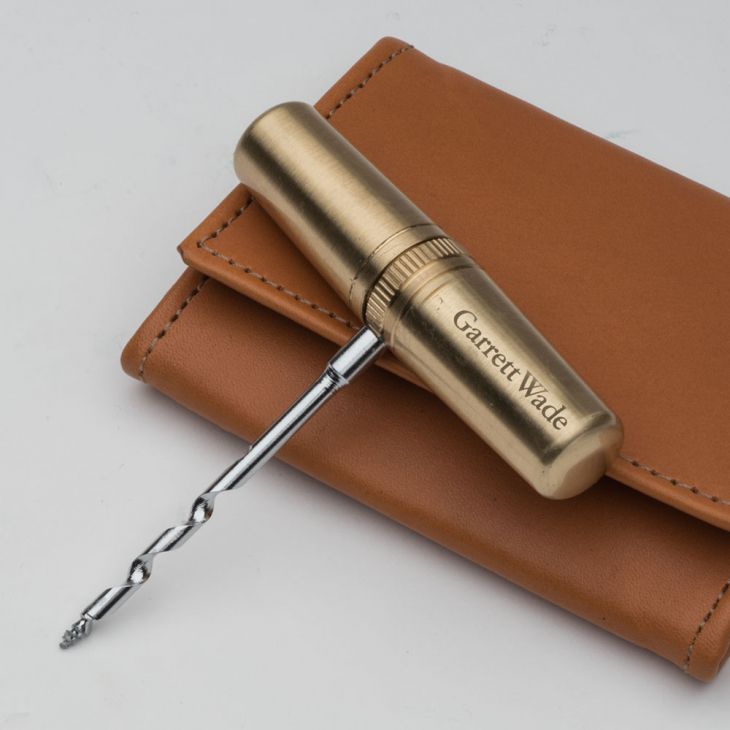 Beautiful Brass Capsule Multi-Tool
Because You're Generous
I'm personally a believer in taking some money that you'd normally spend on a gift for the family and collectively agreeing on a non-profit to give it to. My wife and I sit down with our teenage daughters and select one organization whose mission we truly believe in. Given our personal loss most years it's the National Brain Tumor Society. But I encourage you to pick something you strongly believe in and give to them. Here are two good resource for reviewing non-profits to make sure they use your money well: GuideStar and Charity Navigator.
Happy Holidays!
Latest Posts
A link back to the top of the page.