Bespoke in Brogue-lyn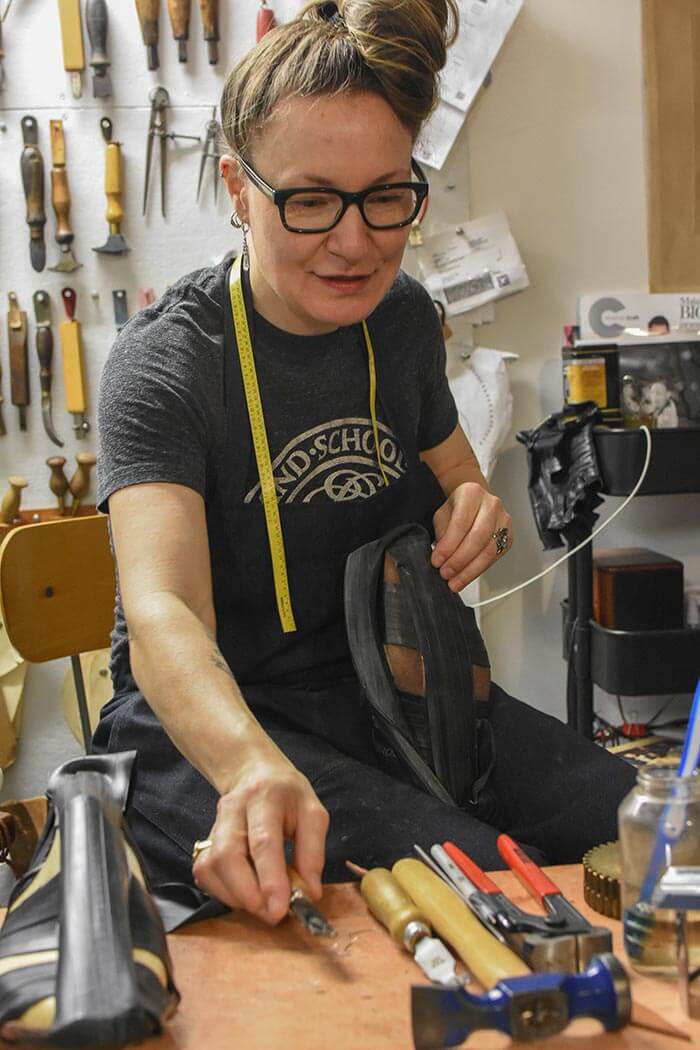 My name is Anne Marika Verploegh Chassé.I am a shoe & bootmaker, artist and educator. I hand-make bespoke shoes and boots, made to measure for individual clients. I am Swiss and Dutch – and live and work in Brooklyn, NY.
When I moved from Switzerland to New York in 1999—with a teaching degree in my backpack, a thirst for adventure and an intense love for painting—I intended to become an artist. I struggled for a few years trying to make an art career happen. I shared a studio space in Williamsburg with other hopefuls. I showed my work in group shows, went religiously to art-openings, donated work to art-benefits, worked the underpaid barista job.
Some turmoil in my life washed me up to a different neighborhood and left me – not quite stranded – in a loft in Bushwick. A friend handed me a course description – "basic shoemaking" it said. I showed up to the first class with my arm in a cast. A mugger had jumped me, and in defending myself I seriously mangled my wrist. Needless to say, the instructor was a bit taken aback. That's how I started to make shoes. With a cast on my arm and determination to learn. I fell in love with the process quite hard. I invested the next eight years in systematically saving up money in order to visit master shoe- and bootmakers in London, Sweden, Oregon, Oklahoma, etc., for the opportunity to work alongside them. Back in my studio, I started making shoes and boots for friends – charging for materials only – to practice my making.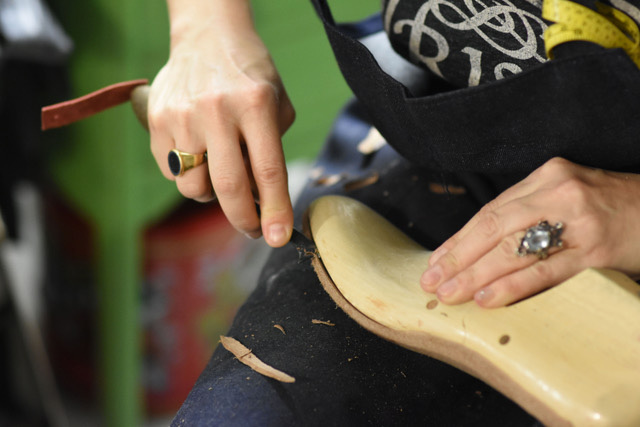 The process of making something functional and beautiful for a person's feet is very personal, intimate and challenging. The foot is a complicated structure. Add to that the variables of individual style, fit, comfort, volume, line, color – it's an intriguing puzzle. What I offer is an absolutely luxurious and prolonged service. From measuring and tracing the feet, to designing and making the shoes or boots – I inhabit every step. I have many kinds of clients – ladies and gents with hard-to-fit feet, a highly personal sense of style, a less-is-more ethos, collectors of the uniquely-made, wearers of made-to-measure shoes, slow-fashion enthusiasts.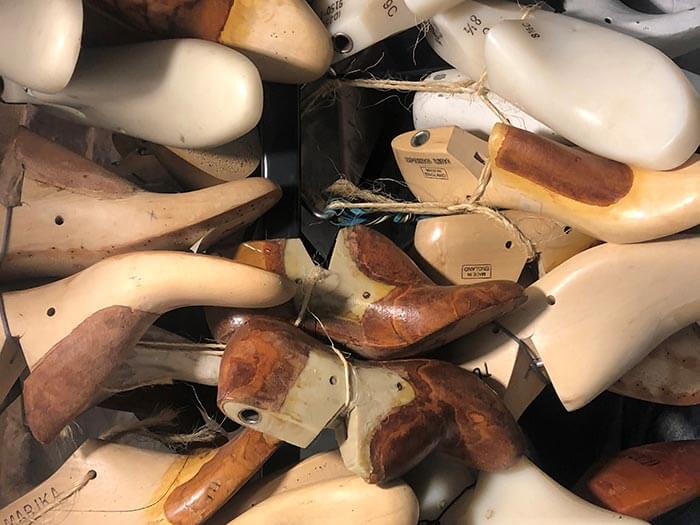 My business started with a tiny workspace at home, followed by a four-year partnership with another shoemaker under the name "Brooklyn Bespoke" —with a fabulous space in Williamsburg. Two years ago, I happily landed in my own atelier in the Prospect Heights neighborhood of Brooklyn, under the name "STIEFELWERK" – which means "Boot-work" in German.
I have always been a maker and collector of skills. In shoes and boots I have found a perfect expression for my many talents. To think and build something beautiful and lasting in its functionality, applying traditional techniques in playful ways, suits me well.
Fascinated by the physicality of the traditional making process and the challenge of combining math, ergonomics, sculpture and artistry, I have studied all over the world with skilled master-craftsmen to learn the craft. Having this long, unique apprenticeship with many different makers has shaped my artistry, allowed me to incorporate many different techniques to find my own. My fine arts background bleeds into my designs. Bold lines and curves, hand-stitched details, multi-color rows of threads, leather surfaces marked by nature, combined with techniques traditionally not linked to footwear, all exemplify my work.
I look forward to a challenging 2019, slowly growing my business, building unique pieces of footwear for my bespoke clients as well as developing several more signature styles for my bespoke line. Running a business is no joke – so wish me good health, energy and inspiration.
"There are no mistakes – only successful failures."
Latest Posts
A link back to the top of the page.