Crafting Diversity: Maker Annie Evelyn
Crafting Diversity: Maker Annie Evelyn
Annie Evelyn is a furniture designer, arts educator, activist, and Deputy Director of Crafting the Future. Her work has been featured in leading international and domestic craft publications Pasajes Arquitectura, Design Milk, American Woodworker, and American Craft and has been included in Impossible Design (2019). Her foray into the world of furniture performance art was documented by Wired. She has taught at RISD, Penland School of Crafts, Haystack and Parsons among other schools and has guest lectured and provided criticism for numerous art institutions. For over a decade she owned and operated New Colony Design, a boutique upholstery and furniture design business. I caught up with Evelyn who let me into her studio via Zoom while she was creating an installation called Sit Like a Lady (working title). The work will incorporate prototypically "girly" fabrics such as tulle and satin in shades of pink and modified cubes that function as chairs. The chairs invite viewers to take a comfortable seat but the design will restrict movement to coax them into either sit like a lady (legs pressed together) or to let it all hang out while they consider the performance of femininity. Her demonstration was fascinating and I can't wait for the public debut.
Evelyn's interest in fashion combined with her focus on furniture design at Rhode Island School of Design is apparent in her portfolio. She elevates the chair form with details ranging from the comical to the provocative. Her work invites the viewer to re-evaluate the interaction between furniture and the body and to investigate the performance aspects of taking a seat, remaining seated, and being on display. Many pieces include sculptural details that are both decorative and functional while others are clearly more experimental. For example, her Static Adornment series explores the concept of furniture as adornment with a stool decorated with cascades of beaded strands luxuriously draped from seat to floor. Another conceptual piece included arm and leg rest mounted to a wall that approximates larger than life accessories. Both pieces literally position the user as a part of the finished work.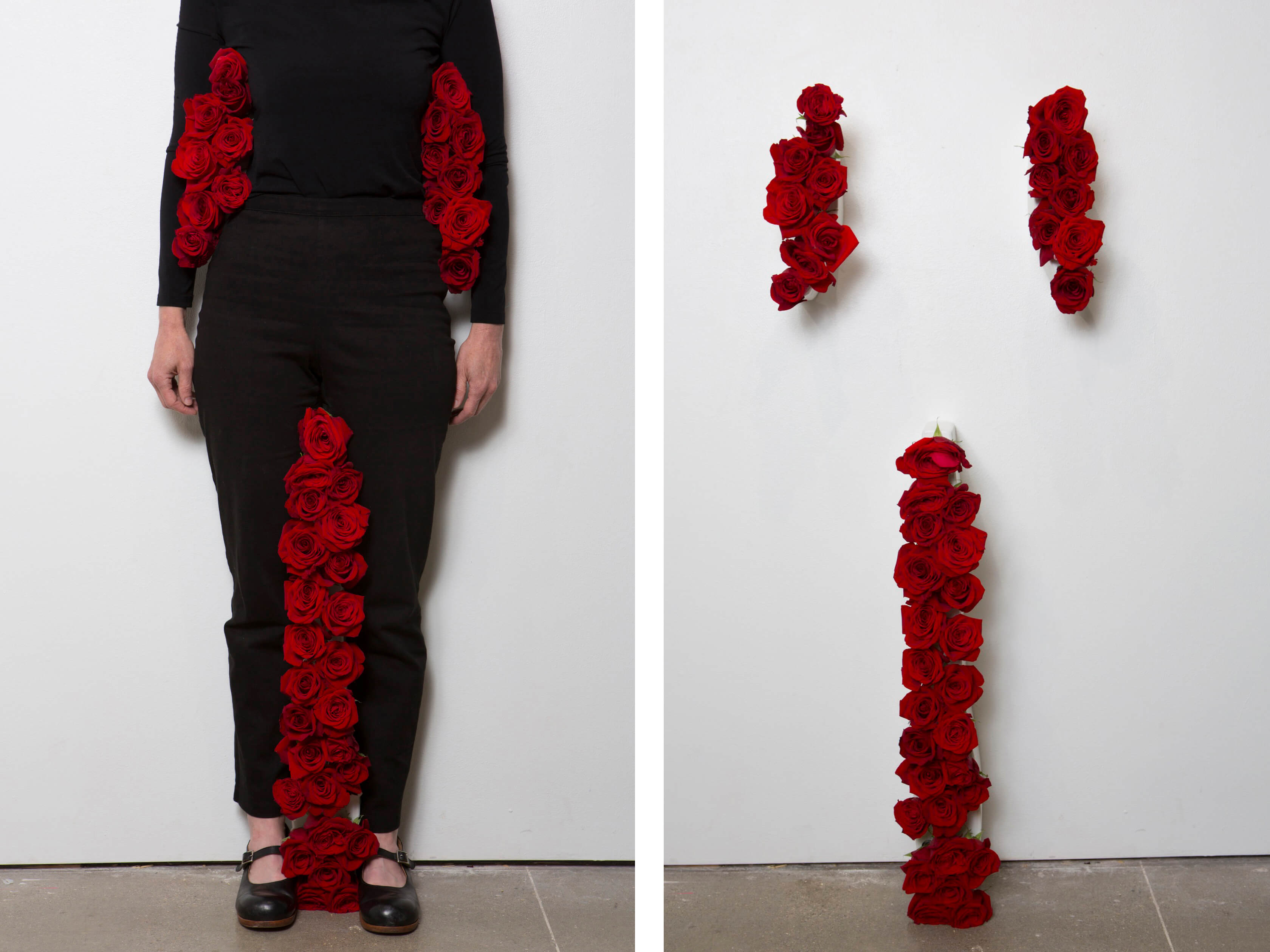 Static Adornment, Roses photographed by Jim Escalante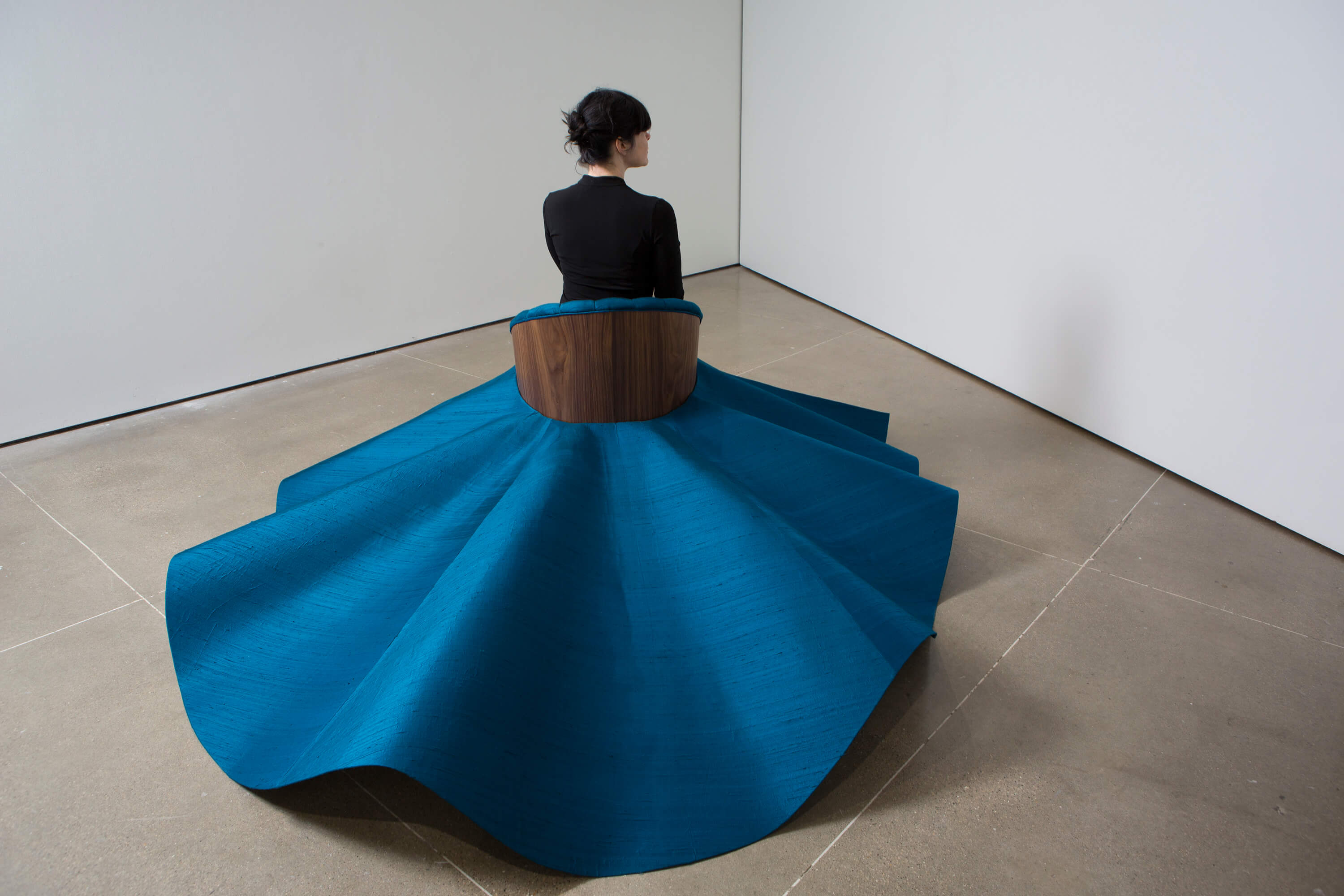 Cathedral Train Chair, photographed by Jim Escalante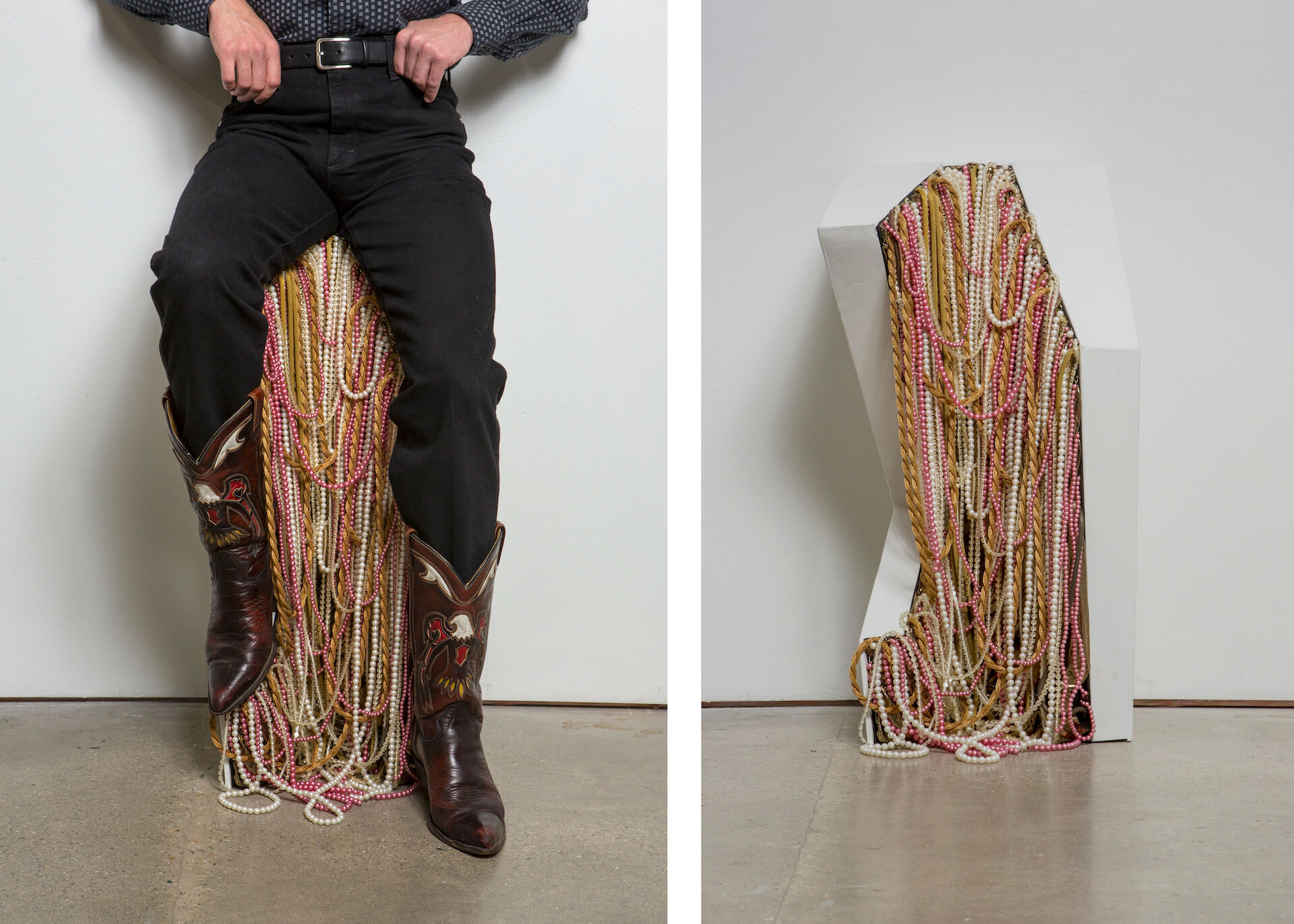 Static Adornment, Jewels photographed by Jim Escalante
Early in her career Annie discovered that she wanted people to get excited about furniture and to interact with it in novel ways. She also wanted to promote collaboration between furniture designers, sculptors and artists—and Table Fights was born. Incorporating Dadaist elements of spontaneity and absurdity, teams of artists worked together to build tables that were functional (they had to be able to support a cup) but also ready to rumble. The videos are worth a watch, the crowd did go wild as the splinters flew.
For Evelyn community is fundamental and as a youth mentor and event organizer she practices what she preaches. In 2015 she decided strike a blow to the lack of diversity in the modern and contemporary crafts movement. Close friend and collaborator, glass artist and painter, Corey Pemberton and Evelyn had many angry conversations and complaint sessions about the ethnic, racial, and generational homogeneity in the craft exhibits, conferences, schools, workshops they attended. These events and spaces often had well-meaning mission statements and lofty declarations in support of inclusion and diversity, but there was no evidence of their efforts to mix things up. The pair converted their rising frustration into action and created Crafting the Future (CTF), a non-profit devoted to diversifying the fields of art, craft, and design by providing young BIPOC artists with educational and career opportunities and ongoing support. CTF partners with diverse youth arts organizations across the country to identify candidates for fully funded Craft school and pre-college arts programs. Evelyn stresses that if you want true diversity in the craft fields and the bodies of work then you need to eliminate the usual gatekeepers. CTF is able to do this by mining their connections in the arts and art education realm.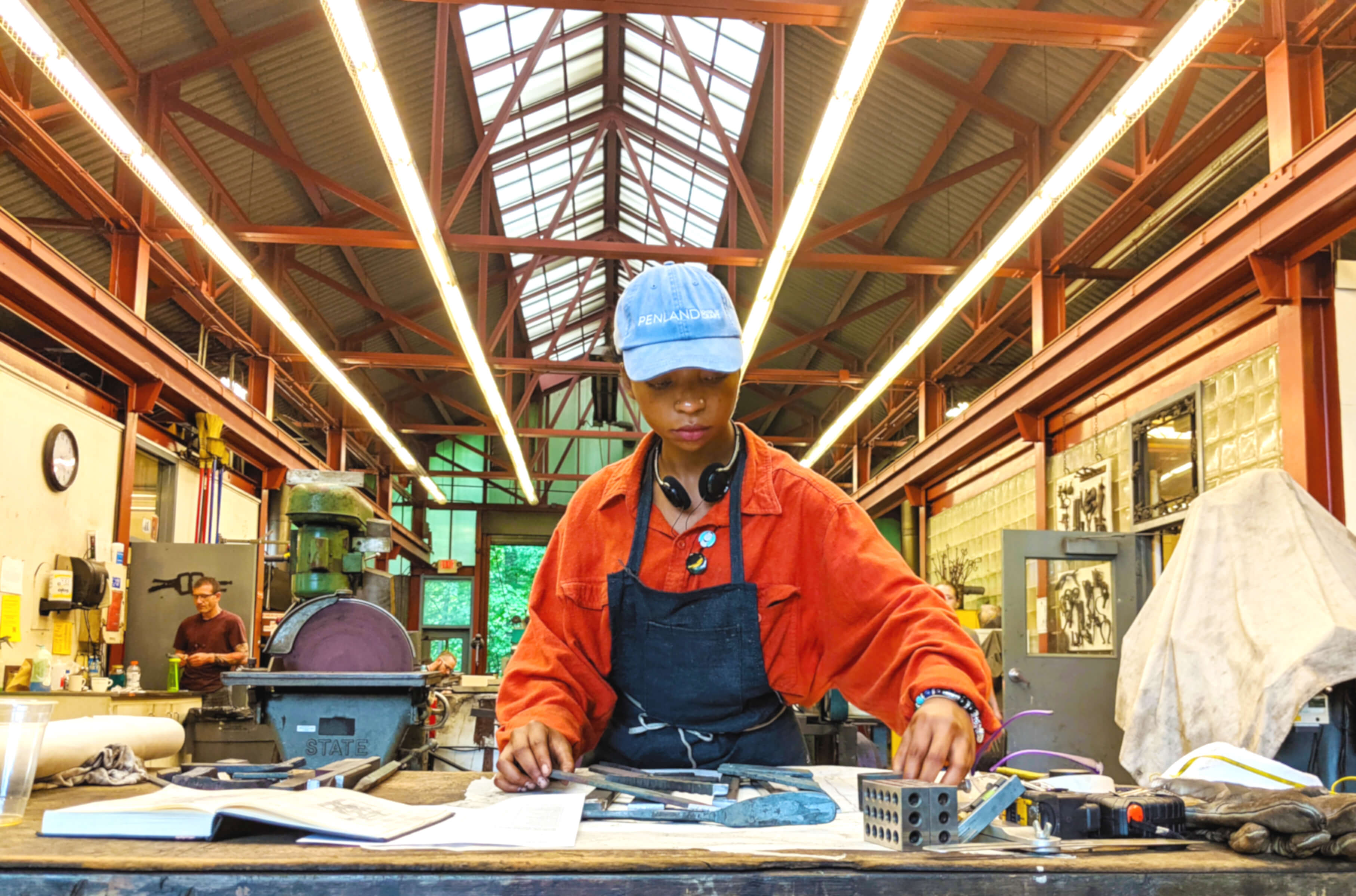 Originally they conceived of CTF as studio that would offer classes for at price points, times, and location to best serve non-traditional craft community members. Inspired by Yaya, a New Orleans youth arts organization, they chose to focus on serving young people who were already creating art in school. CTF aspires to provide underserved artists with opportunities often reserved for those with substantially greater economic resources and deeper connections in the art world. To achieve the goal of sending students to storied arts programs such as Penland, Haystack and Arrowmount they initially turned to kick-starter to raise funds. From there CTF added a membership program to grow their funding network. The scholarships they offer are comprehensive and cover students tuition, room and board, materials, and a stipend. Their awards level the playing field so that young BIPOC artists can exclusively focus on deepening their craft knowledge and enhancing their skills. The support extends beyond the monetary. CTF ensures that enrolled students have a local liaison to help them with little extras, like a trip to the local big box store for items left at home or insider tips about various aspect of their new experience. Attendants are also given a mentor and ongoing support as well as networking opportunities and help with internships and attaining commissions.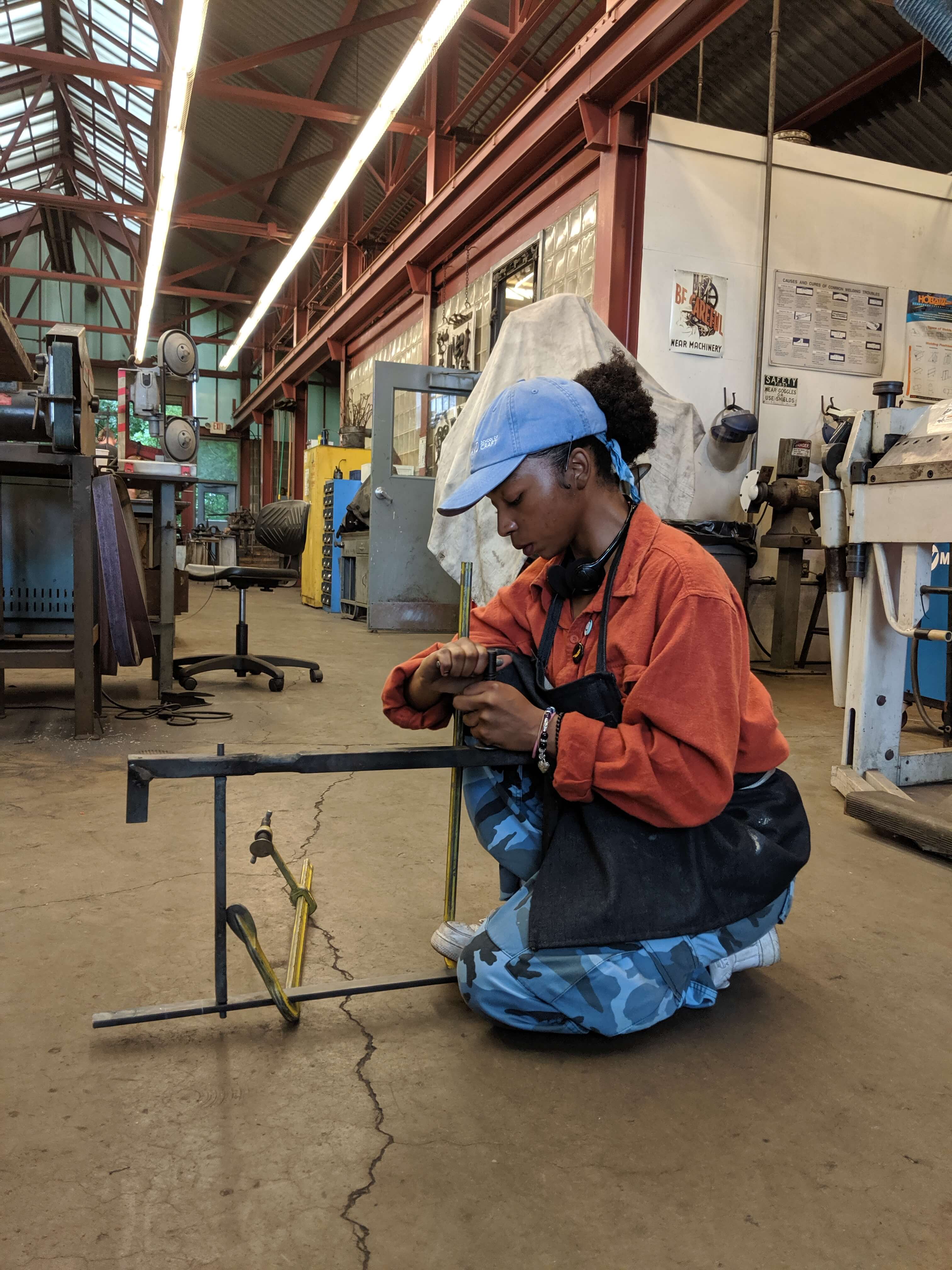 CTF is a robust community of artists passionate about their mission. Their Crew program encourages artists to form a fundraising group, a crew, whose members are organized by "geographical region, an institution, a medium, an organization, or anything that can serve as an entry-point/mutual connection". The crews reach out to others to bring them into the fold to support CTF artists and to increase the organization's ability to serve more youth. The program was an immediate success with the first crew raising over $25,000 and CTF is on the road to creating an endowed scholarship at fiscal sponsor and mentor, Penland School of Crafts. Reflecting on the one-year anniversary of the uprisings around the death of George Floyd, Annie hopes that the forward momentum and outpouring of support and resources for organizations that serve marginalized communities continues. The events and conversations that have resulted have highlighted what institutions and communities can and must do to build a more equitable society. Evelyn offers that supporting programs such as CTF is a way for individuals who may not be ready or able to be on the front lines of activism to contribute to the struggle.
Latest Posts
A link back to the top of the page.