Camping With Kids
Camping with kids can be one of the great pleasures of parenting–we say 'can' be, because it can also be tricky, depending on the kids and the challenge level, as well as a host of unpredictable events like weather. However, by planning with your young participants in mind, you will improve your odds of a successful outdoor adventure.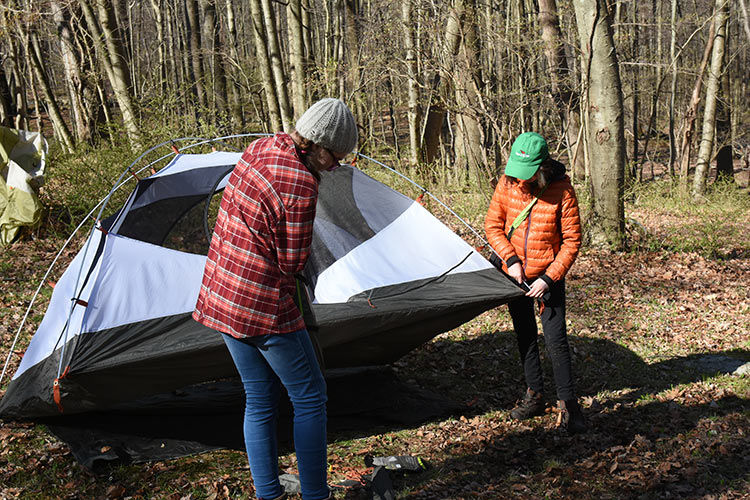 Setting Up Camp
Digital Distraction
One of the first orders of business to determine is the presence, if any, of electronic devices. For younger people (and older ones too, let's be honest) the smartphone or laptop is a near-constant companion. Quitting cold turkey can be a shock, but access to digital entertainment and social media can be a distraction that can greatly affect the outdoor experience. Talk about what you all expect from this time away from civilization.
Creature Comforts
Plan for comfort–we're not talking total luxury, but a realistic level that can make the trip more appealing for the novice camper. By this we mean comfort in sleeping, eating, dealing with bugs, weather, etc.–all the things that a life spent indoors protects us from.
Consider a separate screened-in day tent for reading and gathering
Shop around for sleeping pads and bags to help with a good night's sleep
Pack waterproof clothes, and ground tarp to keep the bottom of your tent from wicking up moisture
Pack bug spray to prevent bites, and calamine lotion plus antihistamine cream for the spots you missed
Kids love flashlights, and our adjustable focus compact light makes a great sleeping/reading/night light
Plan for Adventure and Fun
Even though you'll have a tent, most kids naturally love to build ad hoc shelters from branches, leaves, etc. It's a great way for them to connect with the environment and materials, and calls into play their energy, creativity and problem solving skills. Bring a small folding saw and some twine to enhance this activity. Spotting animals and birds, and identifying them, their sounds, signs and tracks can really drive home that this is a different place. Building a fire is another primal drive, and one that can take a little practice. However, if you're like most of us, and need a little help with your fire starting, we recommend our Fire Starting Kit, which will be blazing away in very little time, and is easy to throw into a bag when car camping. Kids can help with this, with proper supervision. Other fun outdoor activities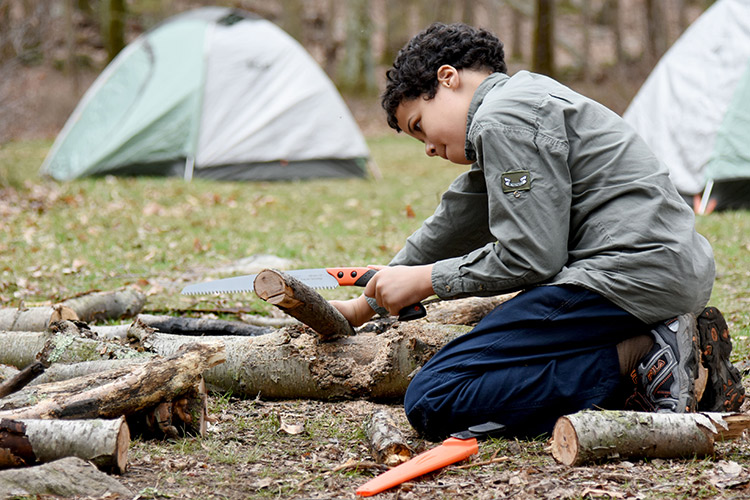 Cutting Firewood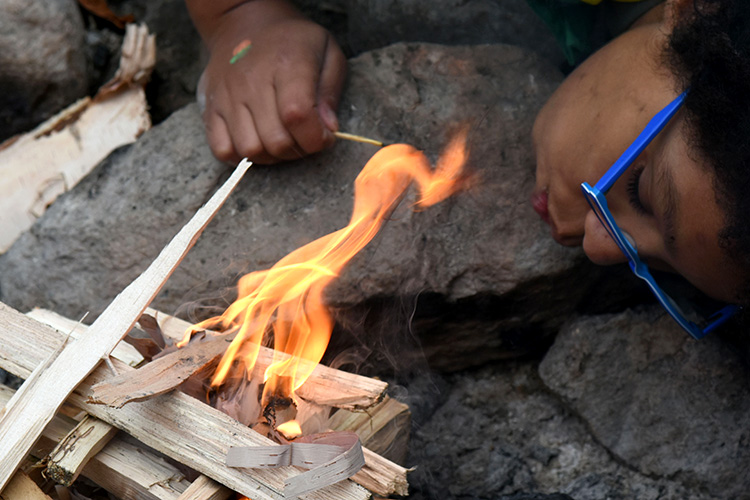 Starting a Fire
Camp Cuisine
Finally, food is an important part of the outdoor experience, and also sits neatly at the crossroads of fun, adventure and comfort. Whether you are collecting berries, catching and cleaning your own fish for dinner, or foil-wrapping a baked potato with the works to cook among the coals, an evening spent around the fire cooking, laughing, singing–and, of course, toasting marshmallows for s'mores–is an essential part of any camping experience.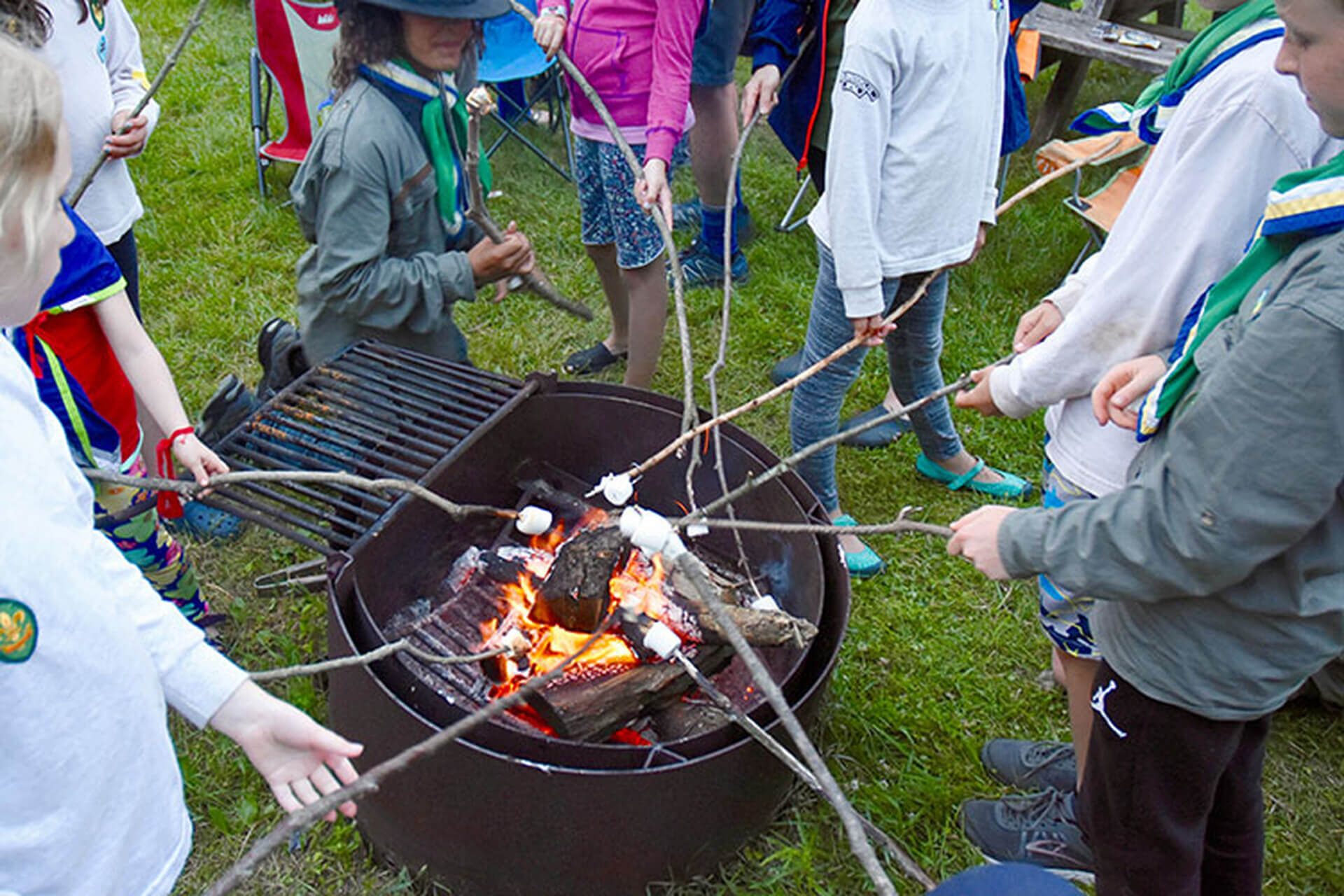 Roasting Marshmellows
Whether you're setting up a tent beside the car or hiking into the wilderness, keeping these few things in mind can make the difference between an ordeal and an adventure. Making it fun will make it something they'll want to repeat. You could even have fun outdoor activities with kids at home to change it up!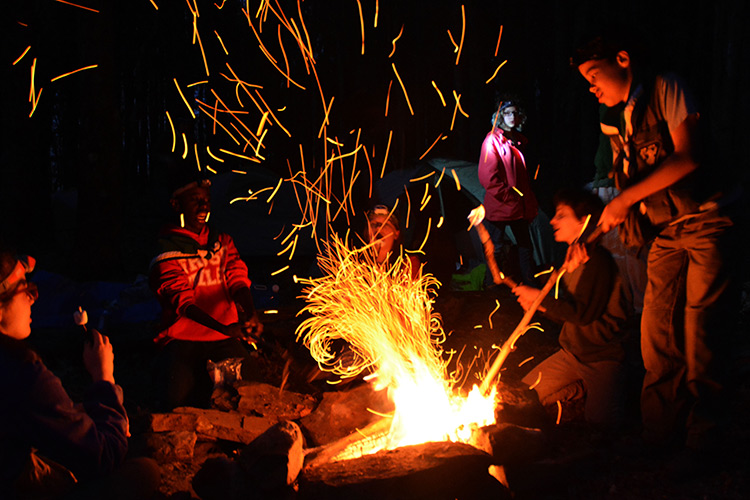 Campsite Bonfire
Latest Posts
A link back to the top of the page.