Choosing the Best Pruning Shears for You
Choosing the Best Pruning Shears for You
To begin with the obvious, the pruner's sole job is to cut plants in your yard, garden or farm. It's far superior to a knife, and much better than snapping things off with your hands. So if you're simply looking for reassurance that you need a pruner, you can stop reading here and go select a pruner that meets your budget and look like the best pruning shears to you. All our pruners at Garrett Wade are excellent. However, if you need more tips on handle styles, blade configuration or country of origin, read on.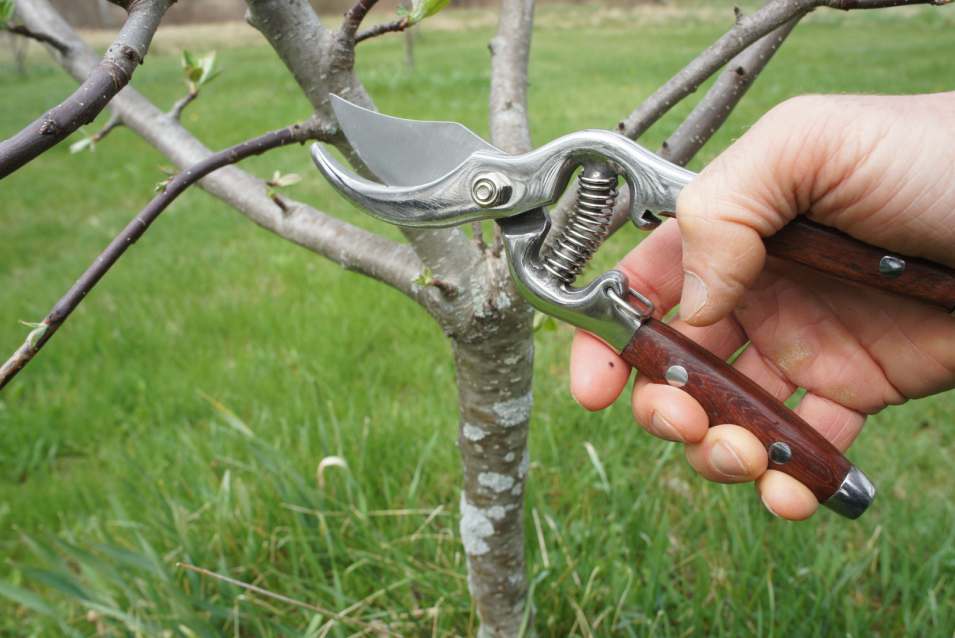 Handles
Whether it's a gift or for your own use, the shape of the handle is a strictly personal choice. All our handles are quite comfortable to hold. The important aspect is the size, especially if you have small hands. I have average sized hands and enjoy using both small and regular sized pruners (though, to be honest, I prefer the feel of small pruners). Regular sized pruners are just fine for users with average or large hands. People with large hands should specifically avoid our smaller pruners (which are described as such on our web pages).
Blades
Blade configuration is the second place where you can make meaningful choices for the best pruning shears for you. You'll have to choose between a bypass blade style and anvil style. In truth, many writers make a bigger deal of this than it is worth. In fact, bypass and anvil style pruners, kept in good shape, will do a great job cutting whatever you need cut (within reason). The common practice is to use a bypass pruner for pruning live plants and an anvil style for removing deadwood. Nevertheless, I've seen the exact opposite of this practice in the orchards and vineyards of Italy and France —- to no harm. The blade style will not make a difference in your garden. That said, the shearing action of a bypass pruner has more range of utility than the anvil style, simply because you will inevitably also use it to cut twine or packaging while working in your garden. Make the bypass pruner your first choice for its versatility, and then add the anvil style to expand your options. Photo on right: Anvil Pruner

Country of Origin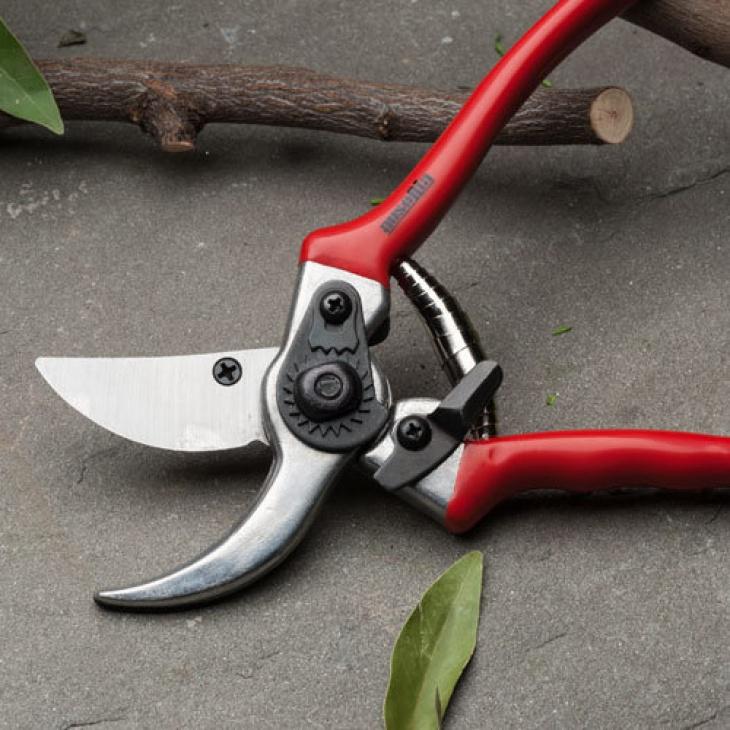 This is an important factor to us, yet it's more than just the country — it's the manufacturer's ability to consistently produce a sharp, high quality pruner. We prefer to work people who specialize in equipment for professionals: farmers, arborists and landscapers. We've found that if a pruner (or any tool) can withstand punishing daily professional usage, it'll certainly be up to a gardener's task.
In conclusion, it's OK to pick any of our pruners based on whatever aspect resonates with you. But if you want a personal recommendation, my favorite small pruner is the Berger Bypass Pruner, made in Germany by a company that does everything right. My favorite regular sized pruner is our Italian Bypass Pruner that is available here.
Latest Posts
A link back to the top of the page.