Garry's Top Ten Gift Ideas
Garry's Top Ten Gift Ideas
This is the most wonderful time of year, but it can be also the most frustrating. I love spending time with family and friends over the holidays, but buying the perfect gift for some can be a challenge. Here are my top ten Garrett Wade things that I love to give, and that I've found have always been appreciated. If you need more ideas do not hesitate to visit our curated Gift Guide or call us at 1-800-221-2942 for additional gift suggestions.
Happy Holidays.
Garry
This is a classic tool that your grandfather probably had in his tool chest. We re-introduced this tool many years ago, and it proved so popular, we now offer it in a limited-edition, modern black finish. It's the perfect on-site installation tool for all of your on-the-go tasks. Any DIY'er on your list will appreciate its old-school handiness.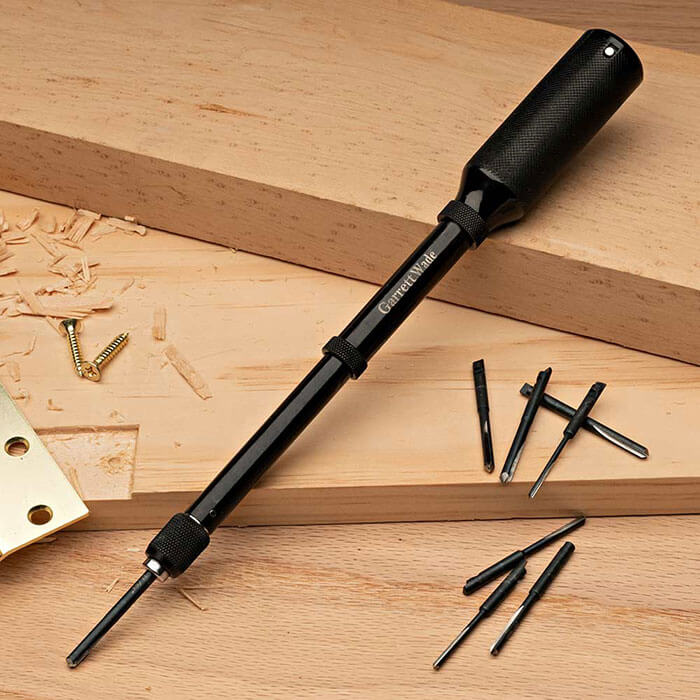 The Gerstner name is synonymous with quality. This chest is no different. It's one of our bestselling storage solutions for a reason. Made of fine oak, with 11 drawers and tray top, it's the perfect put-away spot for all your stuff. Plus, it has a lock to keep things safe and secure. A great investment piece that looks classy.
.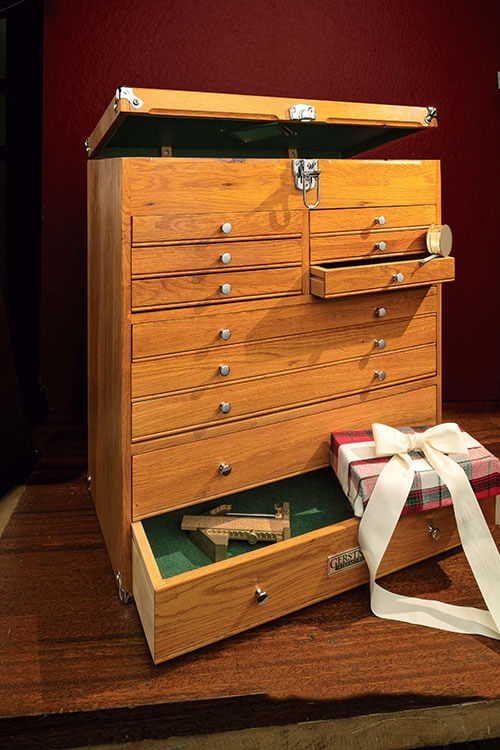 For convenience and value, it's hard to beat this expansive set of premium HSS drill bits. When I saw this, I knew our customers would appreciate it. Features 27 bits ranging from sizes 3/64" to ½", with 5 to 10 bits of each size – if you break one, just grab a spare. Genius. Comes with steel storage case. All you need to add is a big red bow.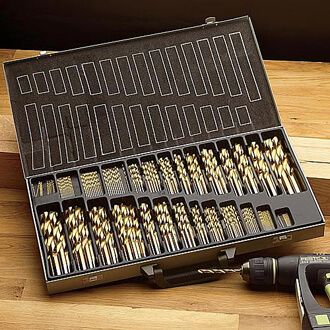 This fine carryall does it all. A simple design, perfect for transporting those go-to tools that we reach for 90% of the time, to fix things around the house. Made in the USA, of genuine leather and solid copper rivet fasteners. Now available in four striking colors: brown, black, red and blue.
.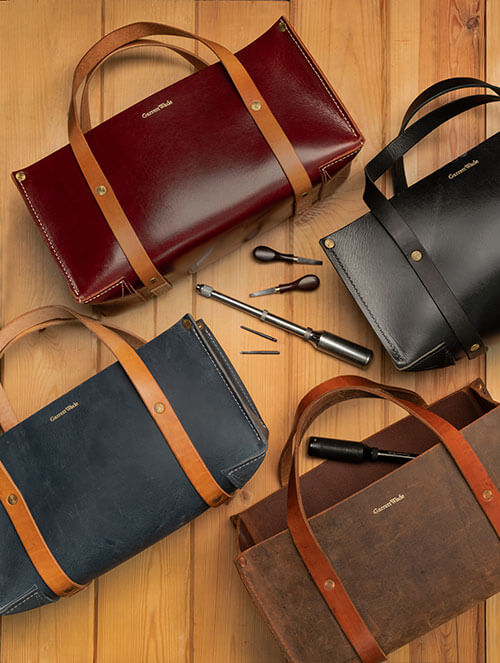 5. Bronze Gardening Set
Do you have an avid gardener on your list that is hard to shop for? These beautiful bronze gardening tools are the perfect present. The gardener in your life will appreciate and treasure these for years to come, for their unique appearance and excellent functionality. Plus, we even provide a wooden presentation gift box, that doubles as an off-season storage case. Unfortunately this set is no longer available but there are many Gift Items for Gardeners to choose.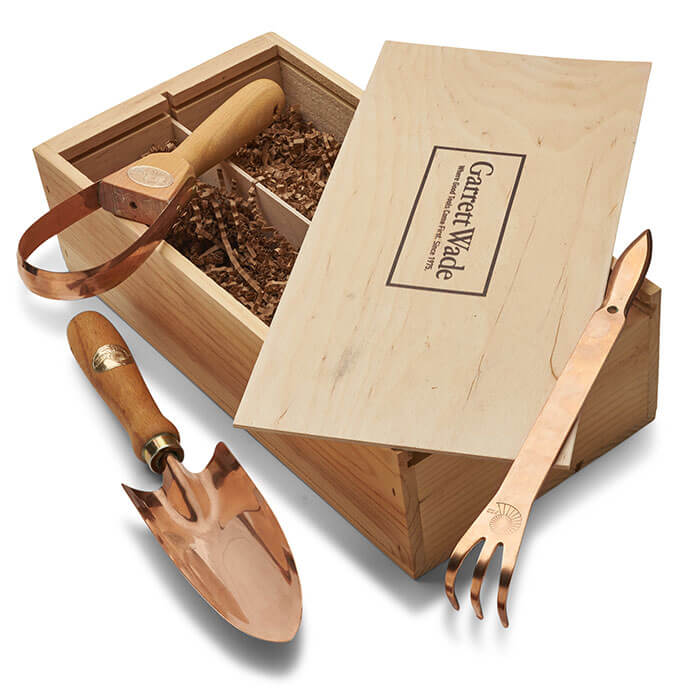 There are other gardening aprons then there is our canvas and suede gardening apron. This was designed to be elegant and comfortable, but it doesn't scrimp on functionality. Features a row of five roomy pockets that allow you to store everything you need when you are out and about in the garden.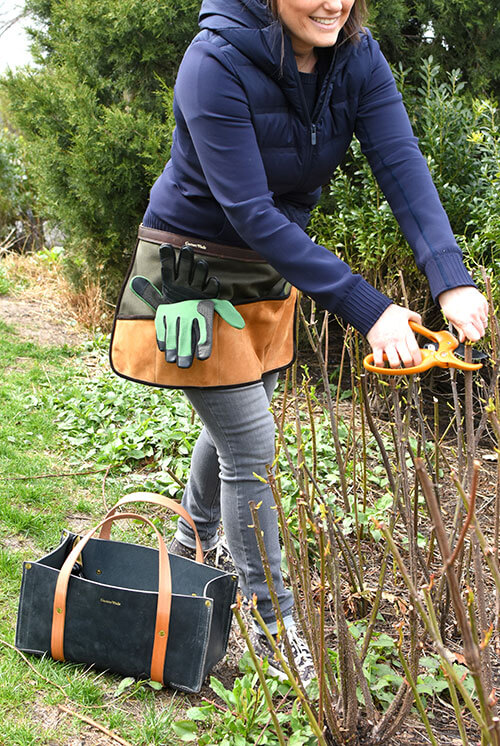 I've put a lot of time working in shops and believe this fills a need not met by other workshop aprons out there. This apron is a popular bestseller for a reason. We designed every functional detail beautifully. Made of genuine leather and hand riveted brass fasteners. Makes the perfect gift for someone who is looking for additional protection for their clothes and themselves in their workshop.
.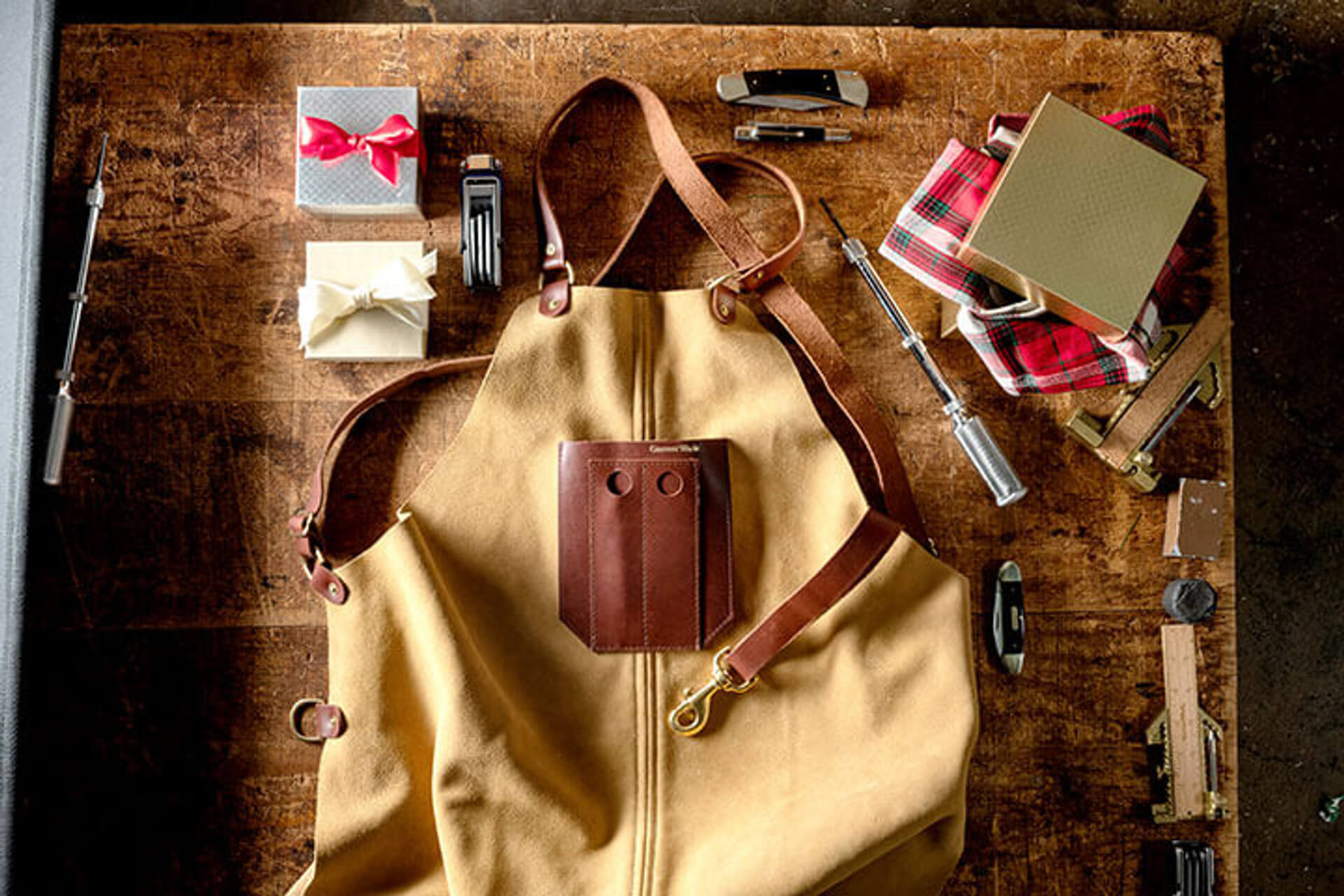 We have been selling this set of heavy duty tools for over four decades: "perfect-handle" screwdrivers that were standard issue for US Army tank crews in WWII. You can do absolutely anything with these tools – turn, pry, excavate, pound. Whatever you can come up with, these tools can take it. A great addition to any toolbox.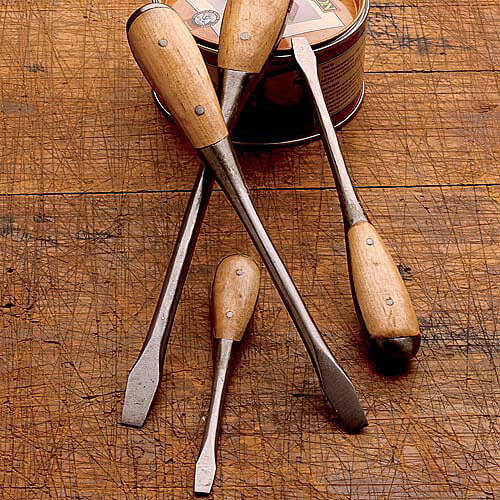 The holidays are the time of year to reconnect with family and friends in person. So, put away those devices and bond with one another. Nothing does that faster than a set of games. We curated three of my favorite timeless games to play – dice, dominoes and marbles. Now there is no excuse for you to not have a regular Family Game night this holiday season.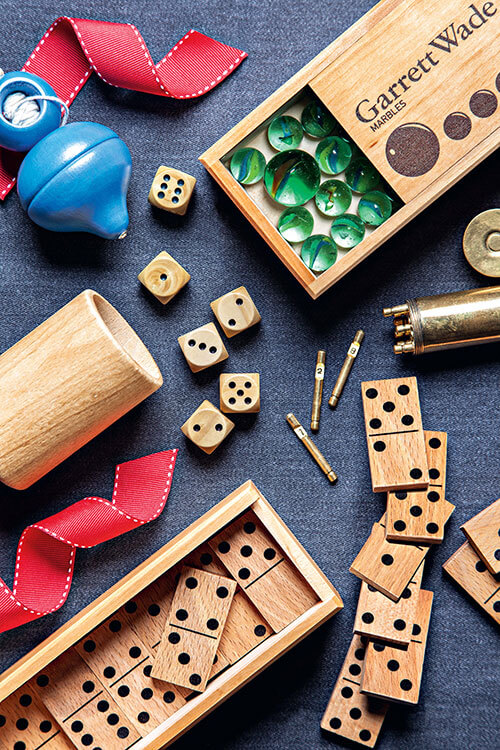 We discovered this tool years ago at a flea market in London. We liked it so much we rebooted an updated version. This useful, everyday carry tool contains five handy pocket tools in one: a hook blade, flat- and Phillips-head screwdrivers, corkscrew, and gimlet. They all fit inside an elegant 3" brass container, so it can easily slip into the pocket, backpack or purse. Makes a perfect stocking stuffer.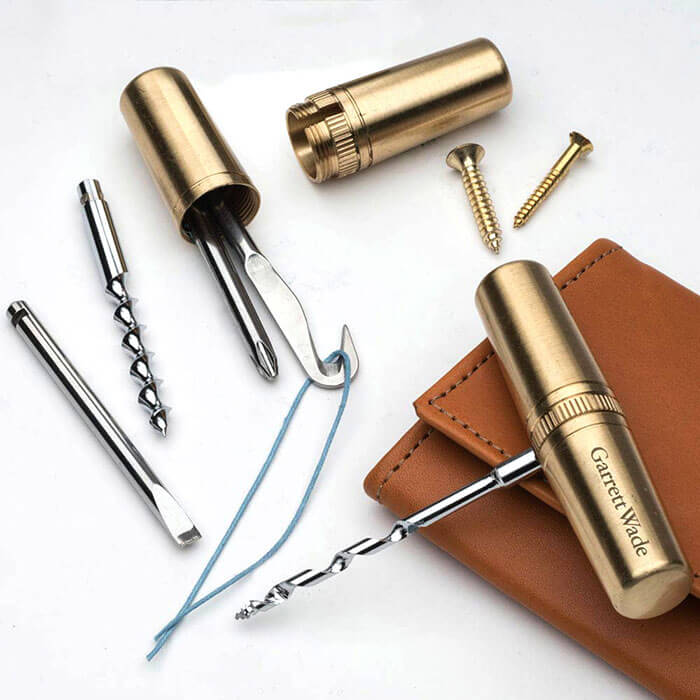 Latest Posts
A link back to the top of the page.