The Farm-to-Brewery Evolution of Carter & Stevens Farm
The Farm-to-Brewery Evolution of Carter & Stevens Farm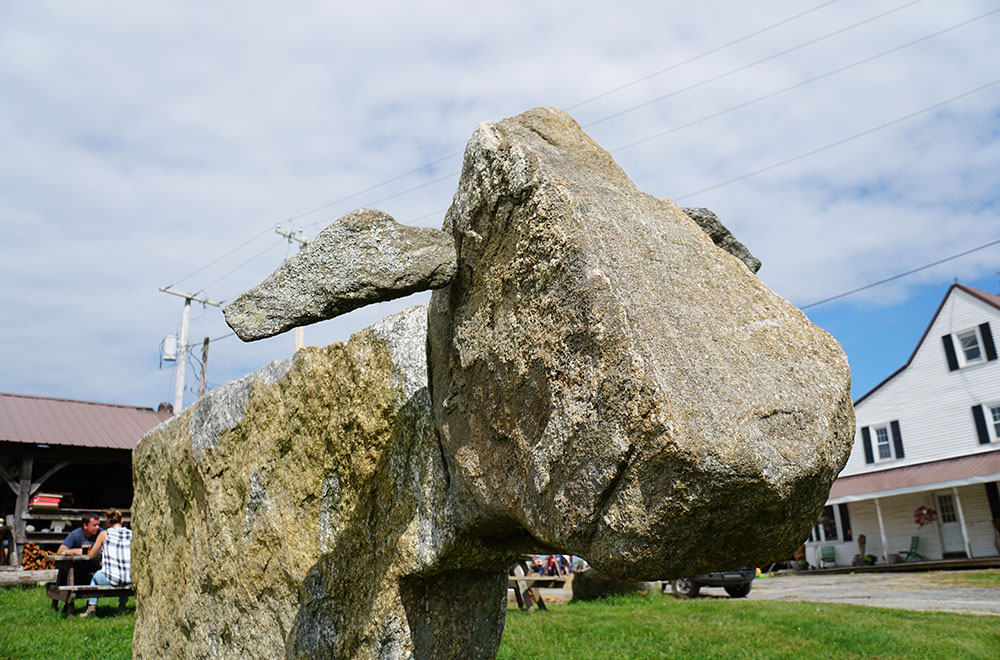 The iconic, 10,000-pound stone cow sculpture, in front of the Stone Cow Brewery at Carter & Stevens Farm in Barre, Mass.
After Phil Stevens' barn in Barre, Mass. burned down, a neighboring farmer offered him his own 1830's post-and-beam style barn. That structure was leaning heavily and sat too close to the road to be functional. Here in the Pioneer Valley and Central Massachusetts, there are numerous old barns, but given the amount of work it takes to move and repair them, most people are not willing or able to make the effort. Phil Stevens, however, isn't most people. I met Phil, the third-generation patriarch of Carter & Stevens Farm, on a beautiful Saturday afternoon in late summer. We have a few mutual friends and I wanted to hear more about the old barn he moved from down the road, and the new business model for the farm.
Phil and his farm crew took down the neighbor's old barn piece by piece, while meticulously numbering each beam. These beams have stood together for almost 200 years, so it was important when disassembling them, to carefully reassemble the hand-cut joints with their mates. One of Phil's many challenges was to move the 200-year-old, 60-foot-long ridge beam–that connects to dozens of rafter beams by mortise and tenon joints–without breaking it and without collapsing the ceiling. The solution: Phil borrowed a steel I-beam from the local salvage yard, which was then used to support the roof joists, as the ceiling was methodically disassembled. The barn was then relocated a few miles up the road to Phil's farm.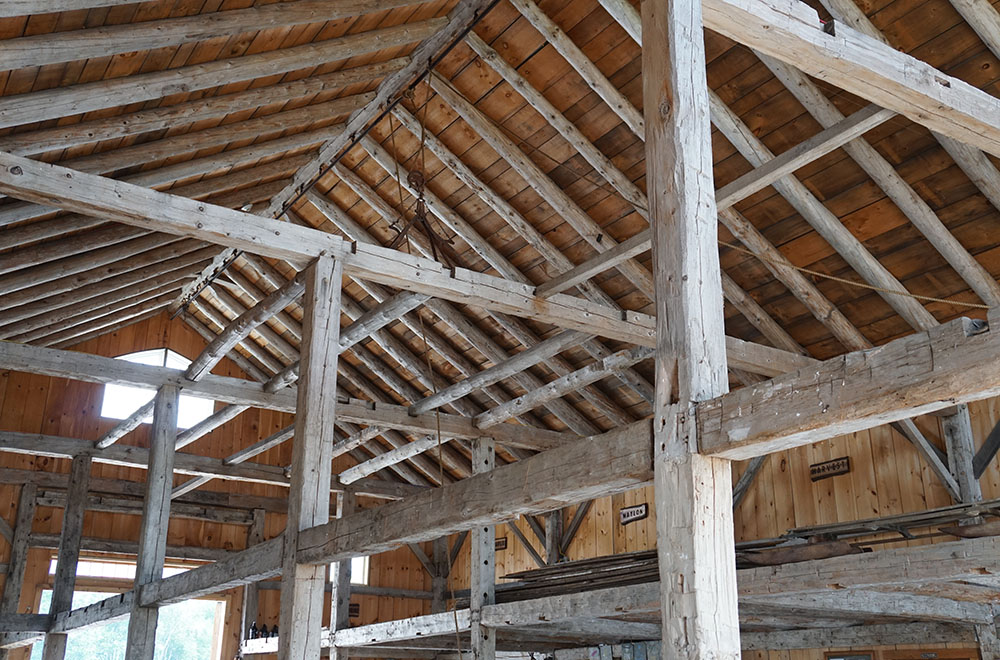 An interior ceiling shot of the reconstructed, relocated barn, a move that was the product of sweat equity from Phil Stevens and numerous friends and family. The insulation was up-cycled to another structure. The ridge beam can be seen here starting above the window over the door (in the end peak) and moving along the top of the ceiling/roof.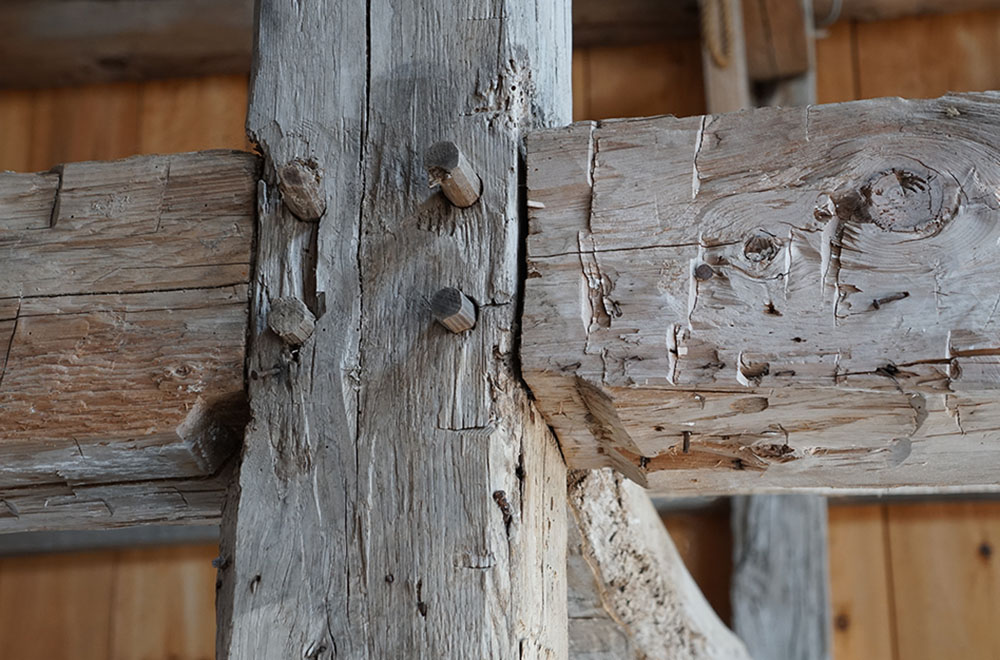 A pegged mortise and tenon joint. This centuries' old construction method adds strength to perpendicular, load-bearing post and beams. Here, the vertical column (mortise) has square-shaped holes cut in the sides, and the horizontal beams (tenon) are cut to fit snugly in those holes. The intersection is then drilled and pegged for added support.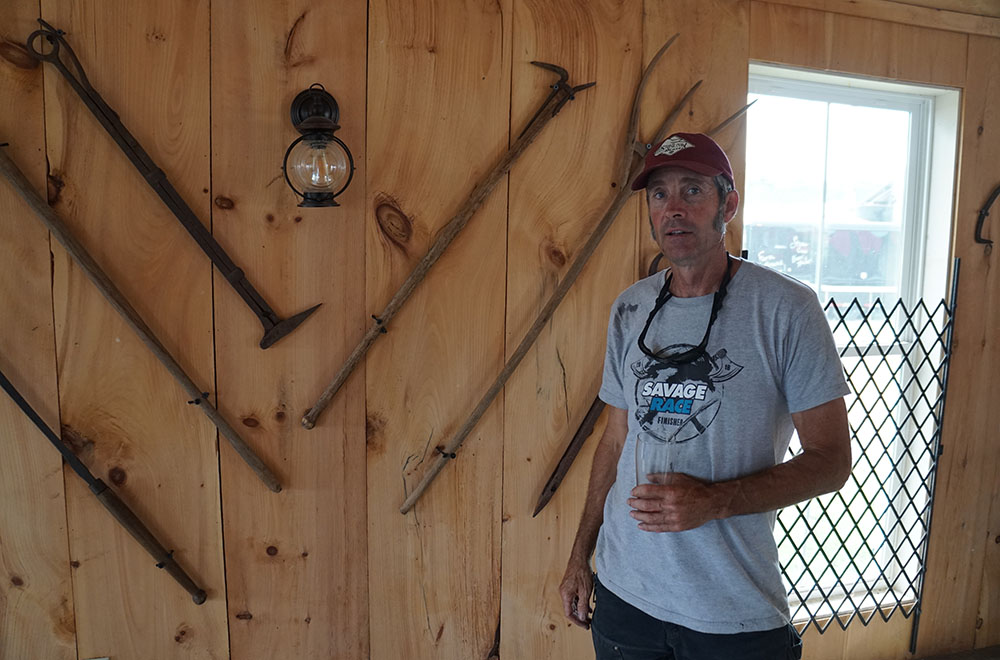 Phil Stevens, beer in hand, shows his extensive collection of hayforks, a personal (and apropos) interest of his.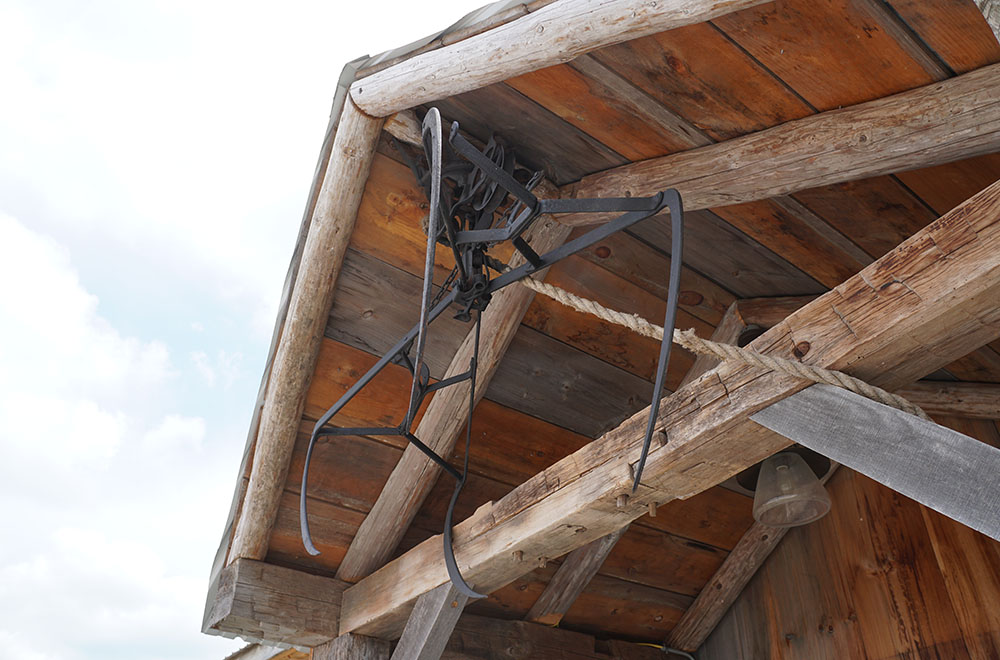 An exterior peak of the barn. The metal forks are part of an antique haying mechanism that ran along the rafters of a hay barn, on a pulley system. Before the advent of hay bales, these forks would drop onto a pile of loose hay and lift it onto wagons.
The more I learn about Phil and his farm it became clear to me the real story here is what amazing entrepreneurs they are. For five generations, since 1938, the Carter & Stevens family has milked cows on their 1,000-acre farm. However, given the current historic-low price for dairy—and how little most dairy farmers are making—it was clear that the farm might not last for another generation unless it evolved. With the popularity of alternative milks like almond, soy, etc., Americans don't drink the same volume of milk they used to. Phil recognized that in order to save the family farm, they had to expand and evolve. First, they opened a farm stand on weekends, where they began selling local veggies and making old-fashioned ice cream, produced from the milk of their cows. The market soon expanded to selling barbeque on weekends. The barbeque was made from their own beef over open flames, and visitors are treated to spectacular, idyllic views of the rolling hills.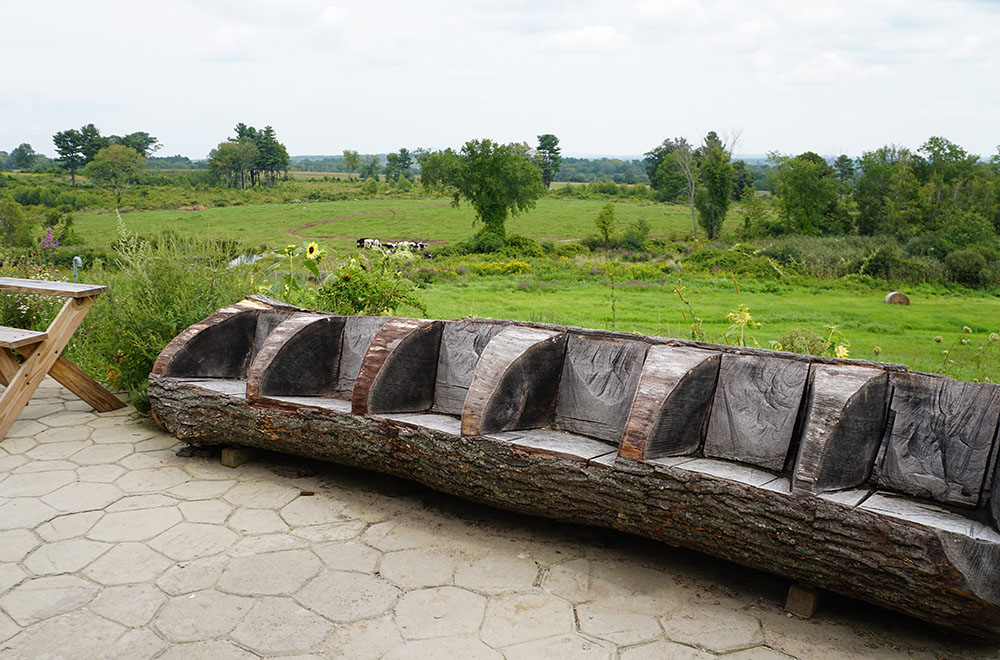 Back patio off the brewery, with view of some of the grazing acreage of the farm. That's a hand-hewn, one-piece bench made from a massive, old growth tree trunk.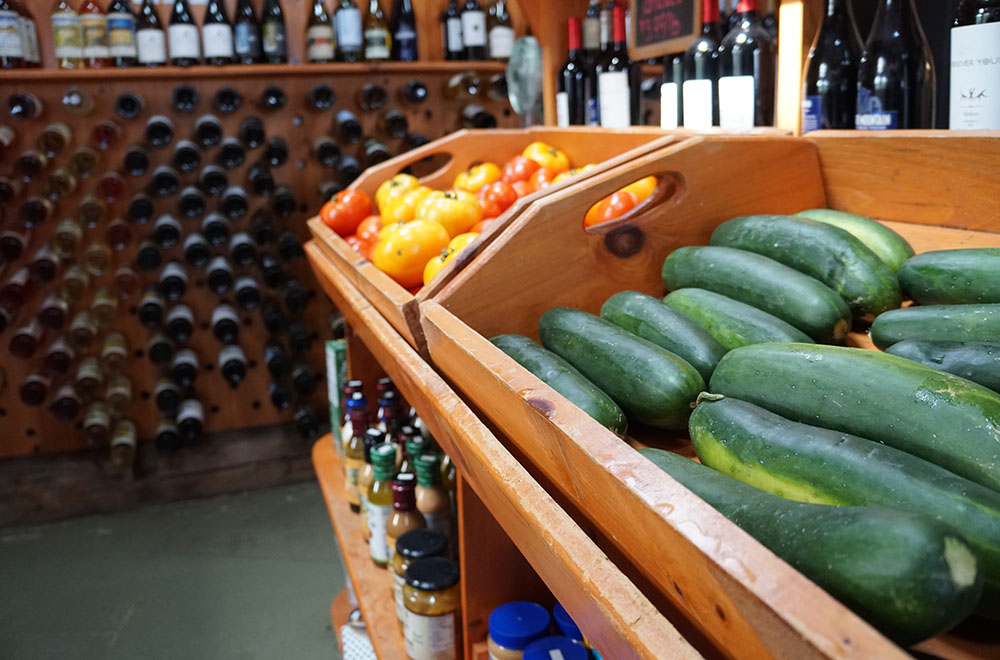 The farm stand features locally-sourced fruits and vegetables.
While those efforts brought people in, it wasn't until the barn was finished and the brewery created that things began to change in a big way. When a brewery in Waltham, Mass., outside of Boston, went out of business, Phil bought all the equipment at auction. In classic Phil Stevens "let's get things done" fashion, he pulled together a crew of family and friends, and cleared out and moved the entire contents of the brewery in just a few days. While Stone Cow Brewery was born from the love of beer, the timing turned out to be perfect. Phil hit the zeitgeist jackpot: the creation of his brewery just happened to synchronize with the so-called 'farm-to-beer' movement (as documented in this New York Times article), and Stone Cow flourished along with a nation-wide trend of dairy farms turning to beer.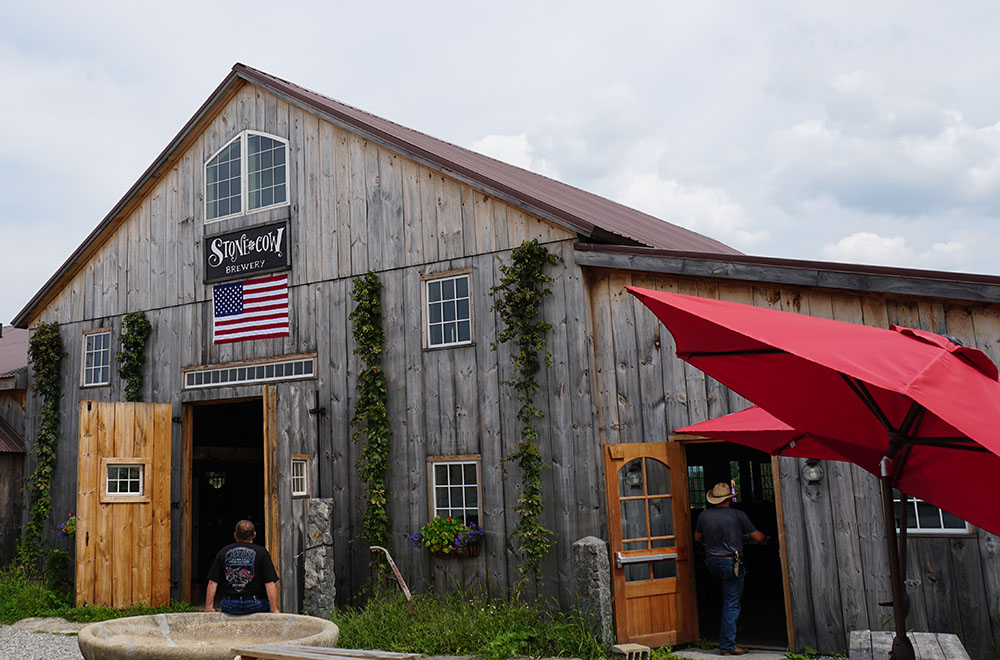 The relocated barn now houses the brewery and tap room. The clapboard siding was milled from trees from the Carter & Stevens farm.
As Phil and I talked, he held a pint glass of trendy Kombucha (which they now make in small batches, along with the beer). He pointed out that he can sell a glass of milk for 17 cents or a glass of beer for $7 – you do the math. It's hard to argue with that logic. Phil, his daughter Molly, and her husband, Sean DuBois, are now making nearly a dozen beers throughout the year, all brewed on the premises, using top quality, sometimes-local ingredients. For example, their Blue Barre Sour uses Carter & Stevens' own blueberries, while their Gypsy Four-Star IPA uses hops from nearby Northfield, Mass. Some of the beers have become year-round flagships, like their Roll in the Hay IPA, while others are seasonal and made on a rotating basis.
Phil Stevens and his family embody the industrious work ethic for which Yankee farmers are known, with a dash of forward-thinking business acumen thrown in. It was the family's willingness to take a chance on the brewing that has positively situated Carter & Stevens farm for the foreseeable future. If you ever find yourself near Barre, Mass., I highly recommend stopping by the farm for a meal and a beer at Stone Cow Brewery!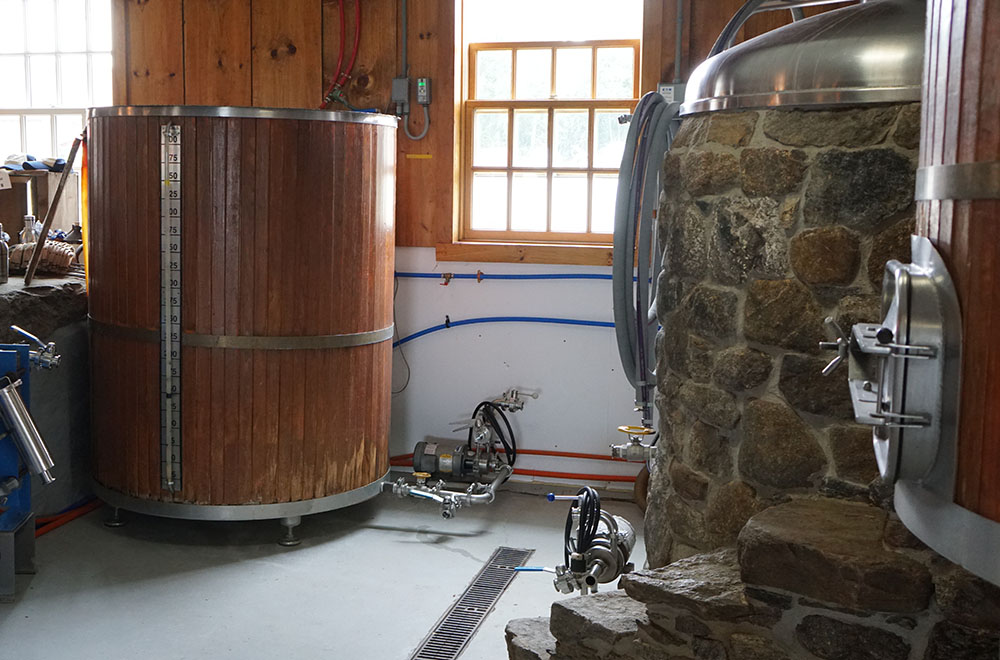 Wooden brewing vats at Stone Cow Brewery.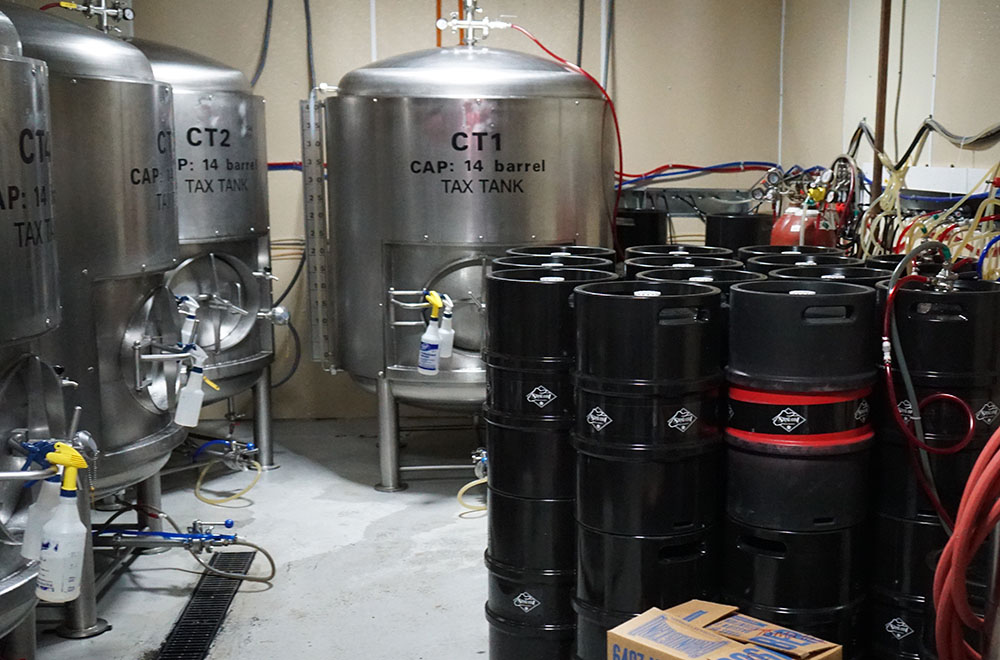 Stainless steel tanks in the Stone Cow Brewery.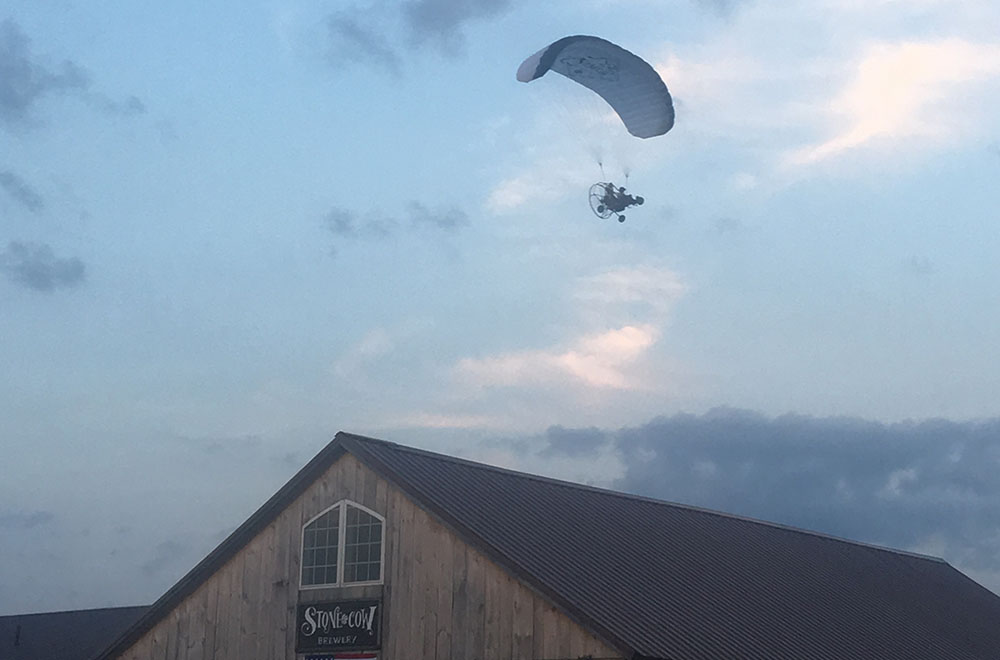 Phil Steven drops in on his powered parachute ultralight, an aviation vehicle similar to a hang-glider, for an impromptu, evening aerial show.
Latest Posts
A link back to the top of the page.