2 Simple Italian Recipes You Need to Try This Summer
2 Simple Italian Recipes You Need to Try This Summer
Take your tastebuds on a tour of Italy while staying safe at home this summer.
Decades before 'farm-to-table' became a buzzword in the United States, fresh, regional, and seasonal cooking was the Italian way of life. Even today, cooking with fresh, local ingredients is the rule in Italy—not the exception. (Don't let your local Olive Garden fool you.)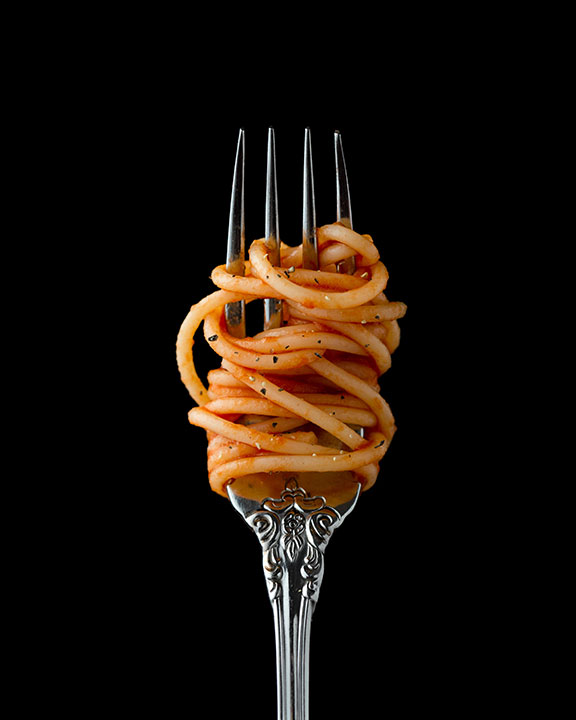 At the heart of Italian cooking is a desire, simply, to honor what the earth yields," said Italian chef Piero Auguisto, whom I met while visiting a small, mountaintop village in Sicily several years ago. "This is why the cuisine in Rome is foreign from the cuisine in Naples; the earth, and what it yields, differs from place to place. My goal, when cooking, is to honor that difference, and let the ingredients shine."
This is, in part, why Italians are revered for their heirloom quality kitchen tools. When you're working with fresh, beautiful ingredients, you don't need bells and whistles and batteries; just well-made tools that will let the ingredients shine.
Here are two recipes—for dinner and dessert—that honor Italy's long tradition of simple, fresh cooking, and will make good use of your garden herbs and tomatoes in the process. Buon appetito!
Spaghetti with Clams
Serves 6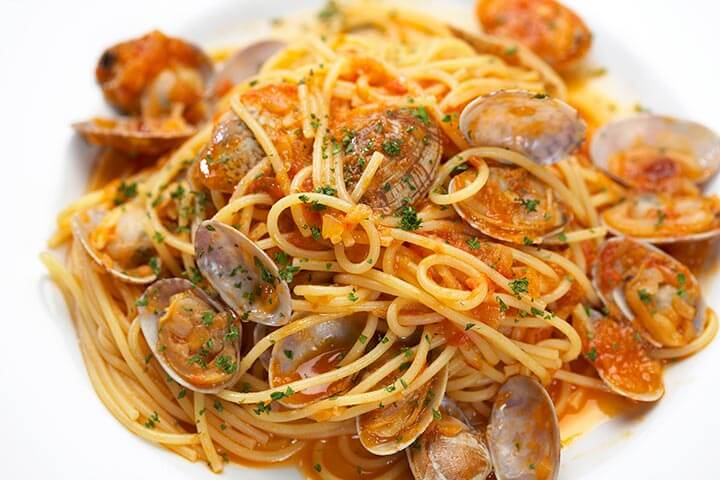 Ingredients:
1 pound spaghetti
Salt
4 dozen littleneck clams in the shell, scrubbed
1-2 tomatoes, milled
1/3 cup extra-virgin olive oil
6 garlic cloves, grated
1 teaspoon crushed red pepper
1/3 cup dry white wine
1/3 cup chopped fresh Italian parsley
Parmigiano Reggiano, freshly grated
Tools Needed:
Directions:
Bring a large pot of lightly salted water to a boil. Soak clams in cold water as you wait.
Add spaghetti to boiling water and cook until just before al dente (the pasta will finish cooking in the sauce). Reserve 1 cup of pasta water, then drain the pasta well and toss with a drizzle of olive oil.
Meanwhile, process tomatoes using a high quality food mill or food processor. Reserve 1/2 cup of resulting sauce.
Now, heat the olive oil in a large, deep pot over medium-high heat. Add grated garlic and crushed red pepper and cook, stirring occasionally, until the garlic is fragrant and lightly browned, about 1-2 minutes.
Add tomato sauce, wine and clams, then cover and simmer until the clams are open and cooked through, about 6-9 minutes. Discard any clams that don't open.
Add drained pasta to pot, stir and cover. Simmer for 1-3 minutes, or until pasta is done to taste.
Remove pot from heat. Add half of the chopped parsley and stir to distribute. Transfer to a large serving bowl and sprinkle with remaining parsley. Freshly grate Parmigiano Reggiano to finish and serve immediately.
Waffles with Ricotta Cream
Yields 8-10 waffles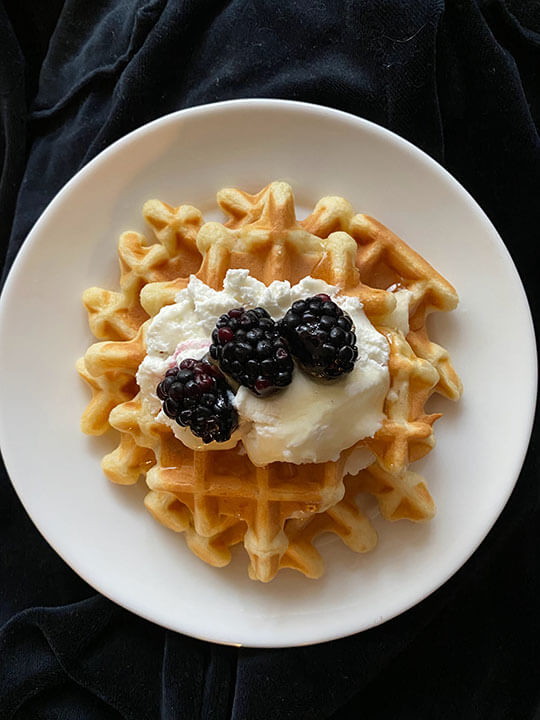 The Waffles:
3 large eggs
3/4 cup sugar
pinch of salt
1 teaspoon vanilla extract
1 3/4 cups all-purpose flour
2 teaspoons baking powder
8 tablespoons unsalted butter, melted
For the ricotta cream:
2 cups fresh ricotta, well drained
1/2 cup sugar
1/2 teaspoon vanilla extract
Tools needed:
Directions:
To make ricotta cream: Press the ricotta through a fine mesh strainer into a large mixing bowl. Mix in the sugar and vanilla until well mixed. Cover and refrigerate at least 4 hours (but ideally overnight) before using.
To make waffles: Mix together eggs, sugar, salt and vanilla in a large mixing bowl. Slowly add flour and baking powder to the mixture; mix well to incorporate. Add melted butter and mix until batter is smooth and thick, with no visible streaks of flour.
Grease waffle maker, then fill with batter. Cook according to your waffle maker's instructions. (You won't find better than this Italian Aluminum Stove Top Waffle Maker.)
Repeat step 3 until all batter has been cooked.
Serve waffles warm with a heaping dollop of ricotta cream and garnish with chocolate chips and/or fresh seasonal fruit.
Latest Posts
A link back to the top of the page.